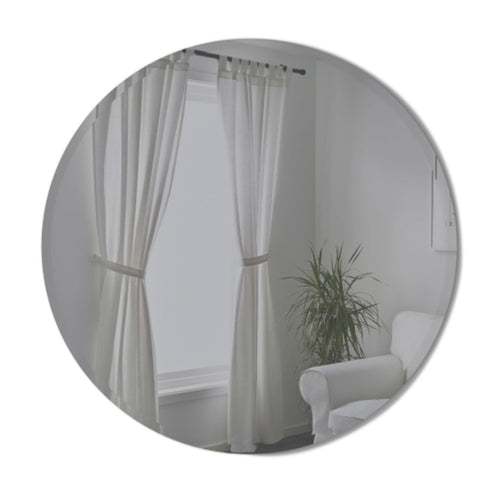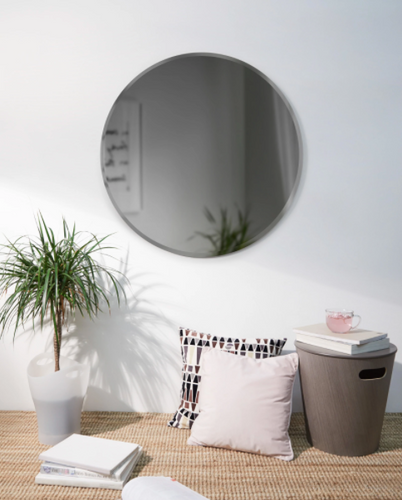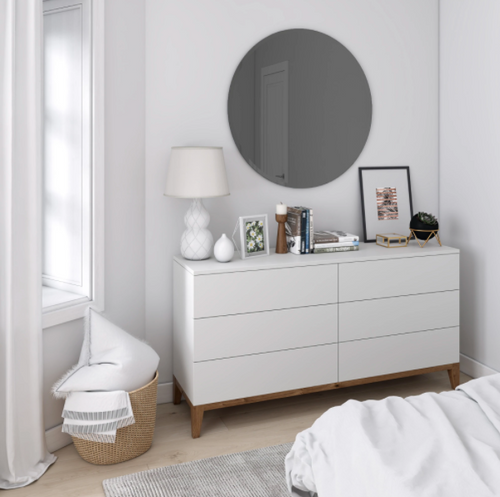 Umbra
Hub Beveled Round Mirror, Smoke 24"
$98.00
Manufacturer: Umbra Shift

Designer: Umbra Shift

Dimensions: 24" Diam

Material: Mirror, Metal Frame

Why is it Special?
An addition to the Hub family, this beveled wall mirror is one-of-a-kind. Hub Bevy not only brightens up your space but makes it appear larger, thanks to its large reflective surface. Its modern and classic design effortlessly looks great in any room it's placed in. Measures 24 inches in diameter (61 cm)
Unique, Beveled Edge:

 

Hub Bevy Mirror features a beveled edge that adds a sophisticated and detailed touch to this classic wall mirror
Attracts Light:

 

Hub's large size is ideal for reflecting both natural and artificial light to help brighten any room
Versatile:

 

Hub's modern and classic design makes it a versatile addition to a variety of spaces while adding visual depth to the room
Doubles As Wall Art:

 

This captivating wall mirror doubles as wall decor for your entryway, living room, bedroom and more!