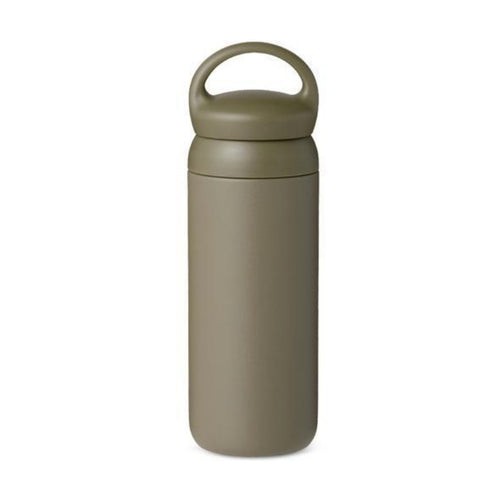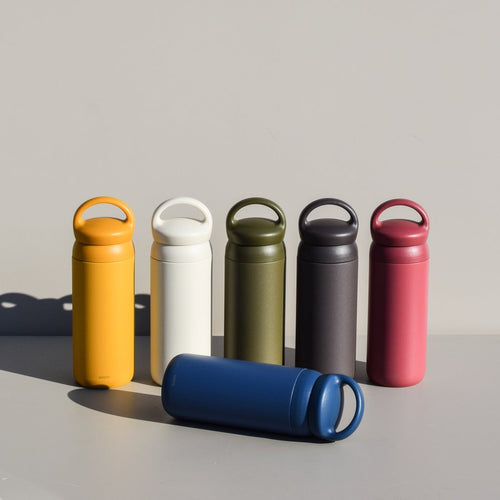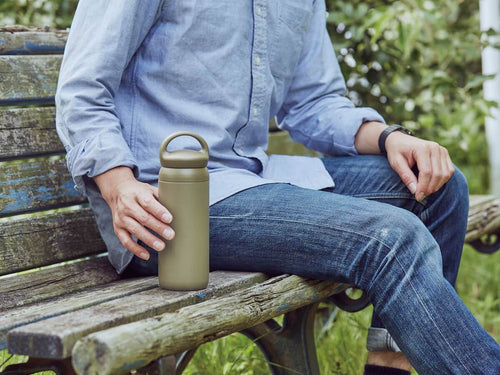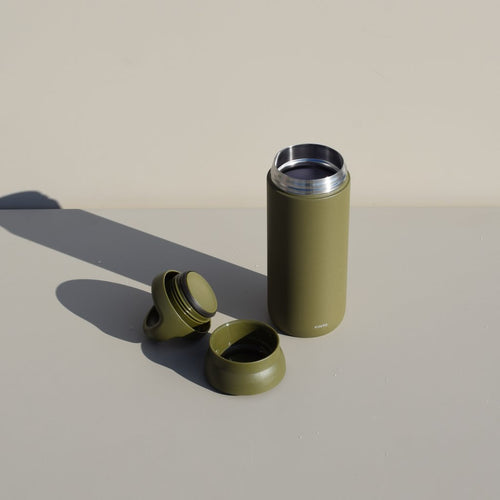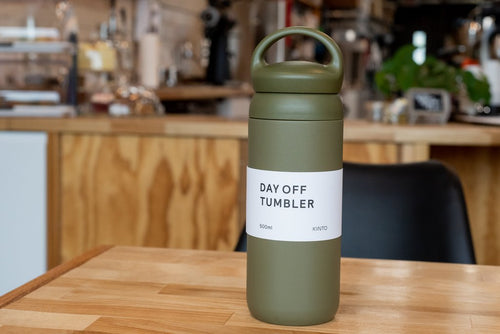 KINTO
Kinto Day Off Tumbler, 500ml, Khaki
$34.00
Country of Origin: Japan
Material: 18-8 Stainless Steel, Polypropylene, Silicone
Dimensions:  Capacity: 500ml
Why is it Special?

KINTO sets the bar for the modern design and functionality with this Day-Off Travel Tumbler. 

The Day-Off Travel Tumbler is designed for people who lead a conscious and on-the-go lifestyle—for those who appreciate coffees and teas.The vacuum insulated tumbler has great heat and cold retention, and maintains the aroma and flavour of drinks for a long time. The cap feels smooth on the mouth and is structurally designed to stop ice cubes and hot drinks from pouring out aggressively so you can drink comfortably until the very last sip.

Paper cups are a thing of the past!


Capacity: 500ml
18-8 Stainless Steel, Polypropylene, Silicone
BPA Free
Vacuum Insulated Thermal Flask with Heat Reflective Foil Layer
Electro-polished Interior Prevents Odours and Stains
Colour Surfaces Powder Coated for Scratch Resistant Durability