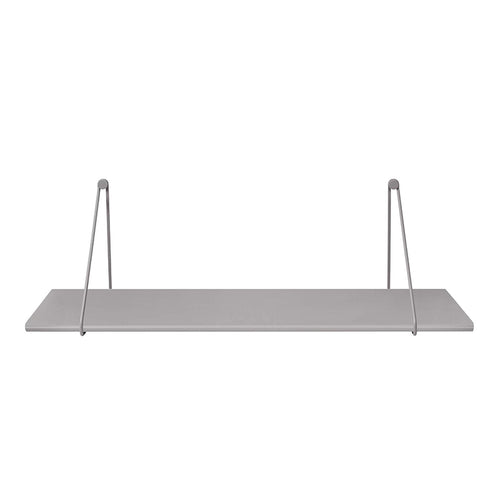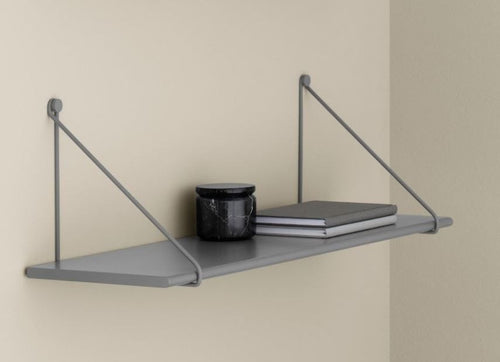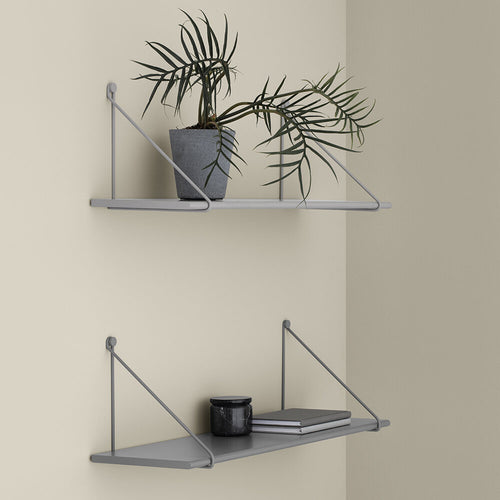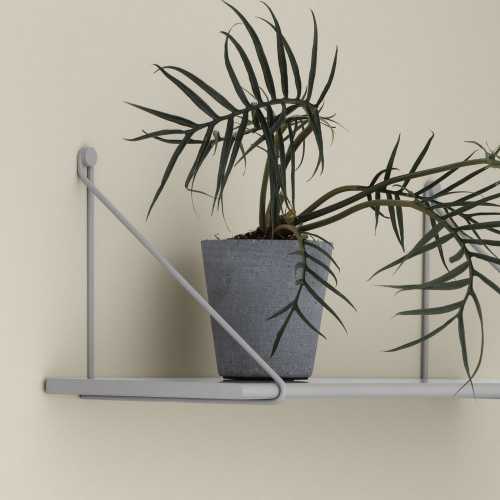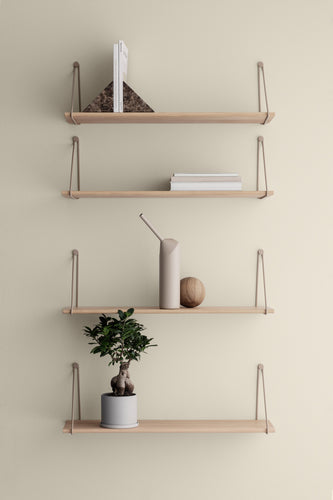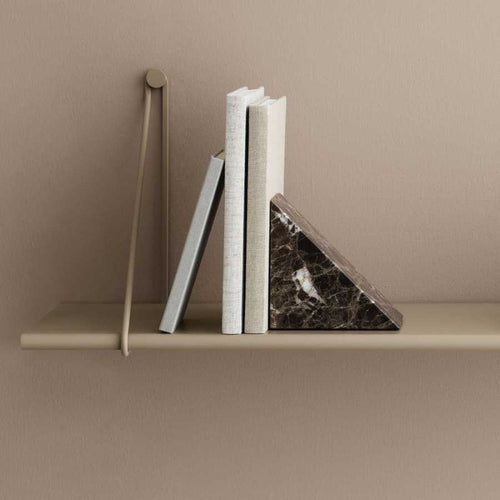 Blomus
Panola Wall Shelf w/ Bracket, Steel Grey
$160.00
Country of Origin: Germany
Manufacturer: Blomus
Designer: Kaschkasch
Material: Oak, Metal
Dimensions: 31.5" x 9.4" x .6", 33 lb weight capacity 
Why is it Special? 
Blomus' PANOLA Wall Shelf with Coordinating Wall Brackets - Set includes both the wall shelves and matching brackets. 
This item includes the shelf + 2 brackets and hardware. Recommended for indoor use only, clean with a soft, damp cloth
This shelf is ideal, it's well-designed and makes a statement, yet is humble enough to allow the items on display to truly shine. This was the point of departure for German design duo Kaschkasch, who created the new PANOLA shelving system for Blomus.