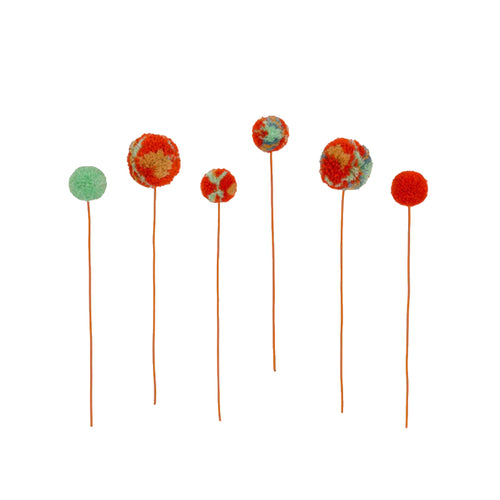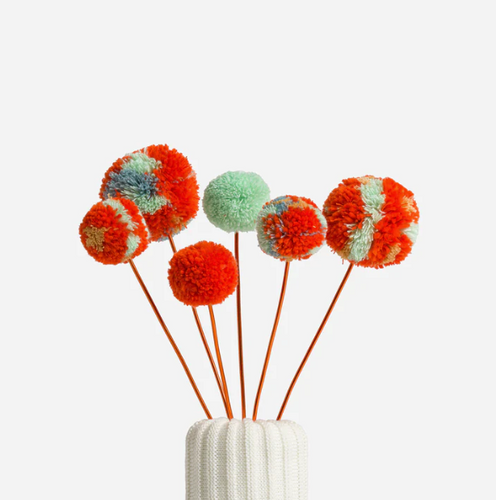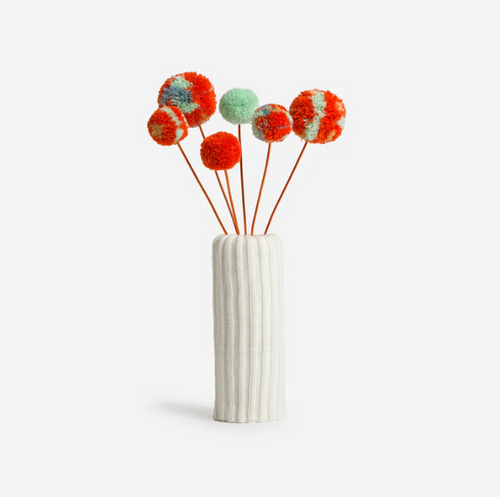 Verloop
Pom Flowers Bouquet- Jade Poppy
$37.00
Manufacturer: Verloop
Materials: Pom – 100% Acrylic deadstock yarn

Dimensions: 4" diameter, 15" tall anodized aluminum wire
Why is it Special?
Extra-large 4" marble pom flower on a flexible yet sturdy 15" long metal wire. Packs a punch solo or pairs perfectly with our Pom Flower Bouquet. Made using repurposed deadstock yarn. Each unique. 

Part of our collection made entirely from surplus production remants. 
Verloop's process began with a challenge and an idea. As knitwear producers, they were used to seeing textile waste –
lots of it
. They longed to do things differently.  They decided to put their expertise to use – to make quality knits,
without
all the waste. 
Their debut collection gave purpose to a rainbow of unused remnants. They transformed surplus material into brightly patterned knit accessories. This sustainable spirit, using unconventional materials and industrial techniques, continues today.
Instead of sending material to the landfill, they challenge themselves to make something new. In their closed-loop system, every remnant has a purpose. 
We love VERLOOP!