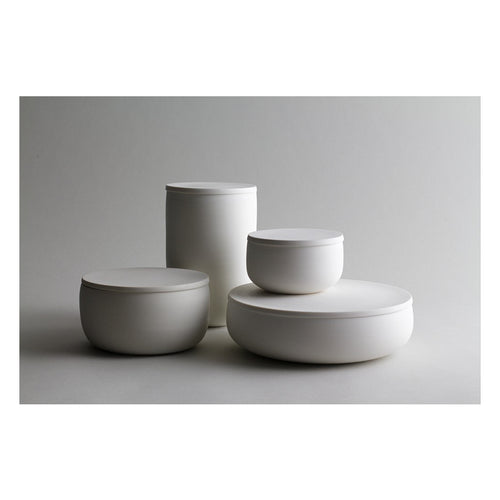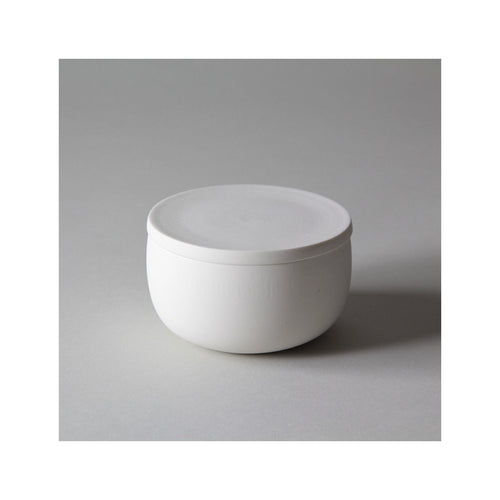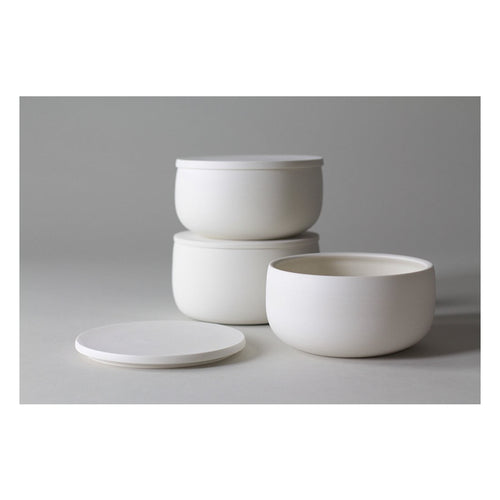 Country of Origin: Portland, OR, USA
Designer: Lilith Rockett
Dimensions: N/A
Materials: Clay/Porcelain
Why is it Special?

Containers for anything you can imagine. I use them for tea, jewelry, anything I want to stash out of sight. Some of the containers are also quite nice as serving dishes, lidded for transport to a potluck.

Wheel thrown tinted porcelain with gloss glazed interior and unglazed polished exterior. Each piece is handmade and perfectly imperfect. Minimal with varying degrees of impurities in the material and/or traces of the handmaking process. We do not consider these flaws, and feel they enhance the aesthetic of the work.

Lilith Rockett, an American studio potter living in Portland, Oregon, works primarily in porcelain. Her work, created by hand on the potter's wheel, reveals a deep interest in exploring the qualities of the material: translucency, fluidity, density, and the velvety softness of an unglazed polished surface. Minimal in both form and surface, her work calls attention to subtle nuances of line and shadow, with a delight in the quiet imperfections that characterize the handmade.

Each piece is handmade, specifically wheel thrown, by Lilith Rockett. The materials are porcelain and stoneware, and non-toxic ceramic glazes. Often surfaces are left unglazed and expose the raw, natural beauty of the clay as well as revealing evidence of the hand-making process. Expect subtle variations in the forms and surfaces, as these are inherent in this process and gives each piece its own unique beauty.
All tableware is food-safe, dishwasher and microwave safe. However, hand-washing is suggested as a means of taking greater care. Warm water and soap should be adequate for cleaning.