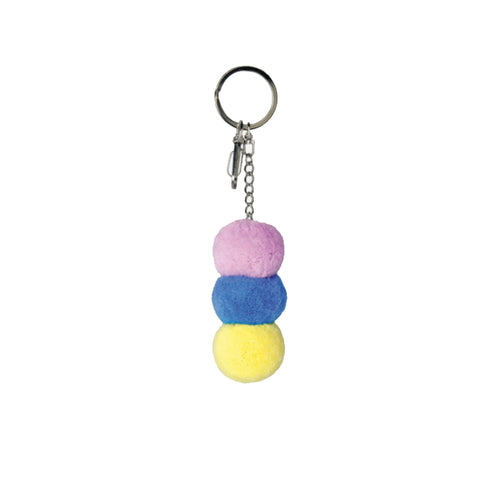 Verloop
Stacked Pom Keychain - Lilac
$20.00
Manufacturer: Verloop
Materials: Various remnant materials (acrylic, cotton, wool blend)

Dimensions: Pom stack is 3" long, Key ring 1.5" dia with dog clip attached.
Why is it Special?
Chain of 3 plush poms to use as a bag charm or keychain. Key ring and dog clip included. 
Verloop's process began with a challenge and an idea. As knitwear producers, they were used to seeing textile waste –
lots of it
. They longed to do things differently.  They decided to put their expertise to use – to make quality knits,
without
all the waste. 
Their debut collection gave purpose to a rainbow of unused remnants. They transformed surplus material into brightly patterned knit accessories. This sustainable spirit, using unconventional materials and industrial techniques, continues today.
Instead of sending material to the landfill, they challenge themselves to make something new. In their closed-loop system, every remnant has a purpose. 
We love VERLOOP!