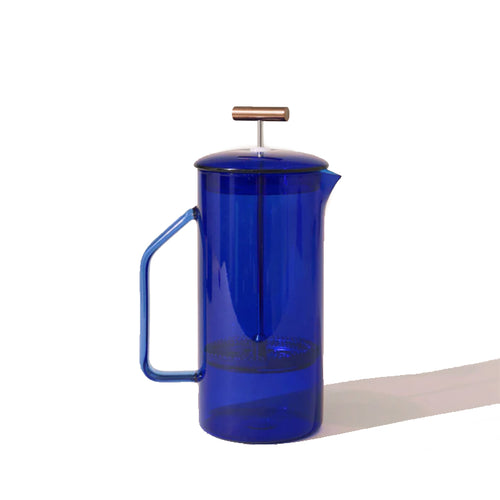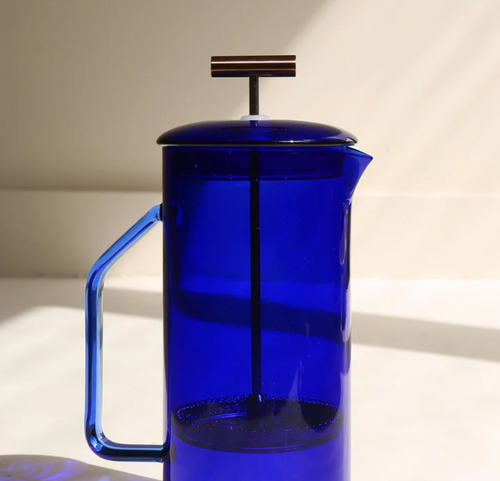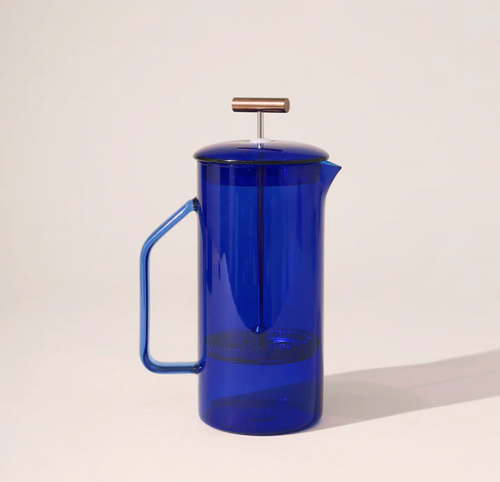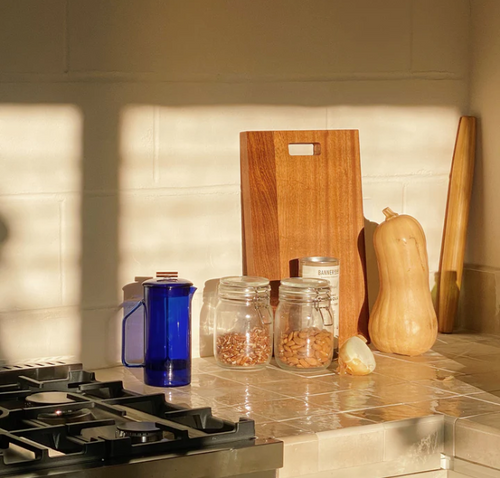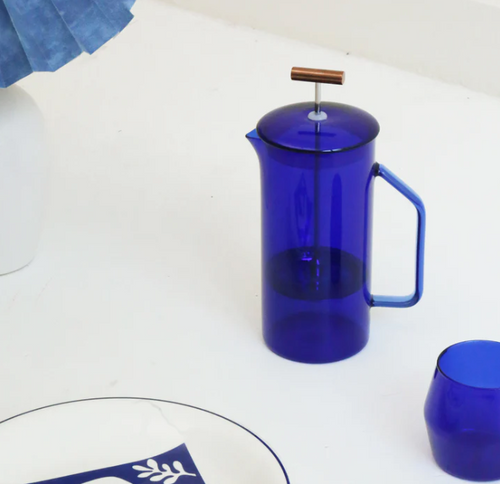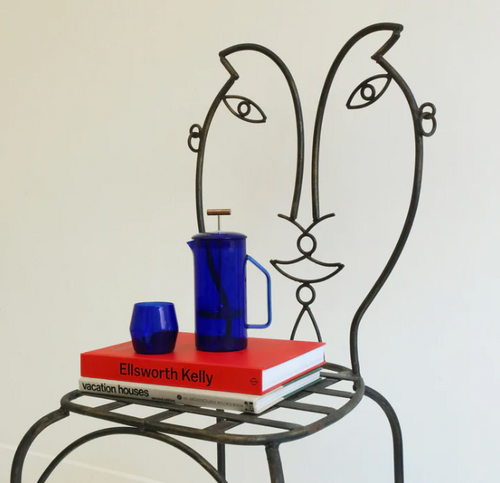 Yield
Yield 850ml Glass French Press, Cobalt
$74.00
Regular price
$87.00
Designer: Yield

Manufacturer: Yield
Material: Glass Pitcher & Lid, Fine Mesh Steel Filter, Copper Pull
Dimensions:  3.5" D x 5.5" W x 7.5" H
Why is it Special?
The Glass French Press is an evolution of the classic press pot. The press brews a perfect full-bodied pot of coffee or tea in the traditional French Press method.
Made of premium heat-proof borosilicate glass, it is durable and able to withstand extreme temperatures. The Glass French Press is an uncompromising marriage of function and beauty. 

Design that speaks your language. Bring calm, function, and elegance to your space with Yield's range of glassware and apothecary. Yield is an independant design studio/manufacturer. Houseswares and apothecary founded by Rachel Gant & Andrew Deming. Proudly part of Pattern Brands family.