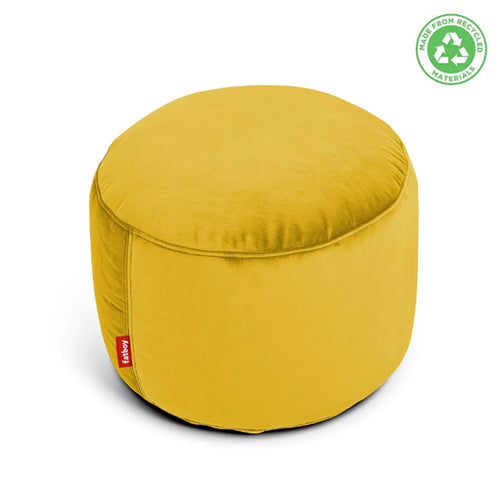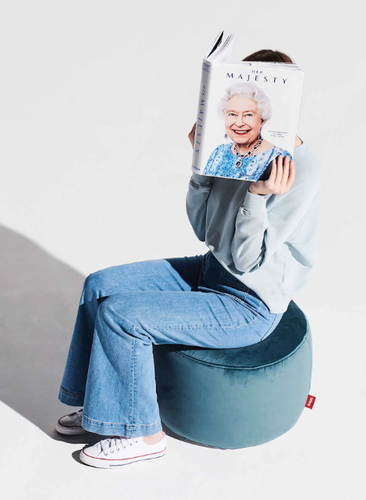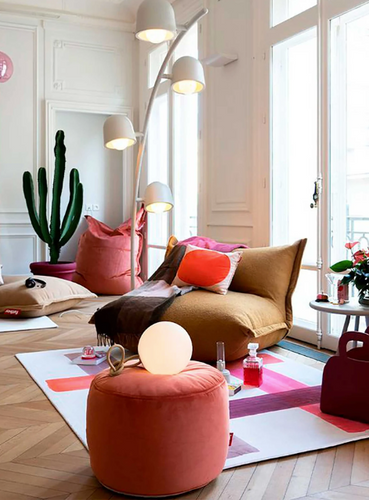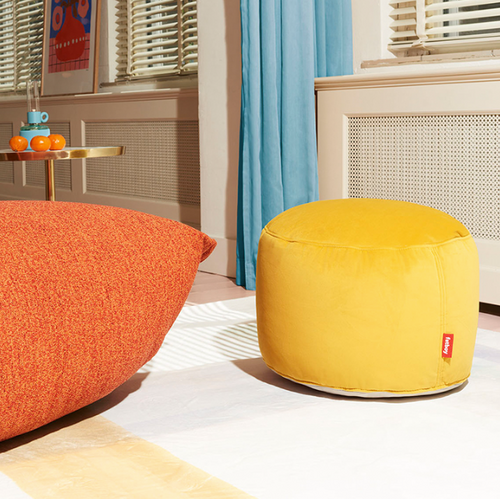 Fatboy
Point Ottoman - Gold Honey Velvet
$142.00
Manufacturer: FatBoy
Dimensions:  ⌀19.7" x 13.8" / ⌀50 x 35cm
Materials: 100% post-consumer polyester cover
Why is it Special? 

Indoor use only
100% post-consumer polyester cover
Filled in Canada
Refill is possible
Super soft
Pilling resistant

Use a wet cloth and gently cleanse patting it.
Outerbag hand wash only. Wash inside out. Dry clean in any solvent except trichloroethylene. Do not tumble dry. You can iron the outerbag on the lowest heat.
For more than twenty years, FatBoy has been showing the world that things can be done differently. Life's already full enough of things that have to be done, or that are supposed to be done. Forget the rules! As soon as you let go of the way things are, you can see all of the possibilities. The world is your oyster! A world where everyone is welcome. Where you choose your own path and where imagination rules. 

At Fatboy, they create their own versions of old favourites for your home and garden. They translate the essence into iconic designs with a twist – and full of ingenuity. With every detail, they look for the fun in functionality. From the label on Edison the Petit to the buttons on the back of The BonBaron, everything has a function. And that takes months of designing, testing, and improving. They do this with their own design team and designers with the same vision as theirs. Together, they work on new classics of the highest quality – all with the purpose to let people enjoy them for years and years to come.  

The velvety material reflects the light, giving to our velvet collection a rich and elegant shimmer. The velvet collection is made of 100% post-consumer polyester and is resistant to pilling. Can only be used indoors, but you'll love its soft, silky look that exudes luxury. Bottled velvet? Absolutely. All the covers in our Recycled Velvet collection are made from 100% recycled polyester, from PET bottles. So who knows, maybe that plastic bottle from which you recently drank water or ultra-healthy juice will soon get a fancy new life in your home!