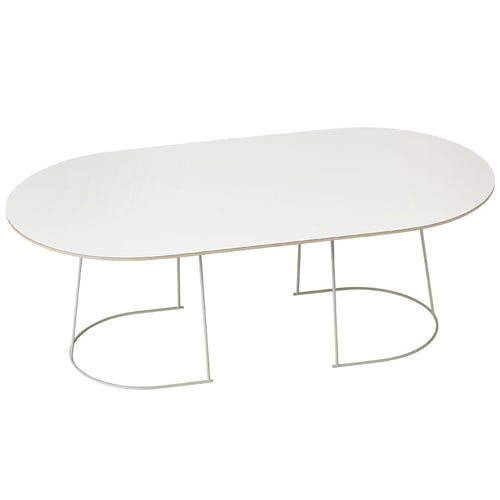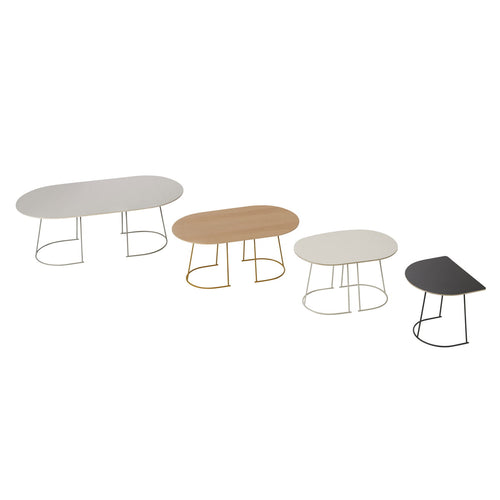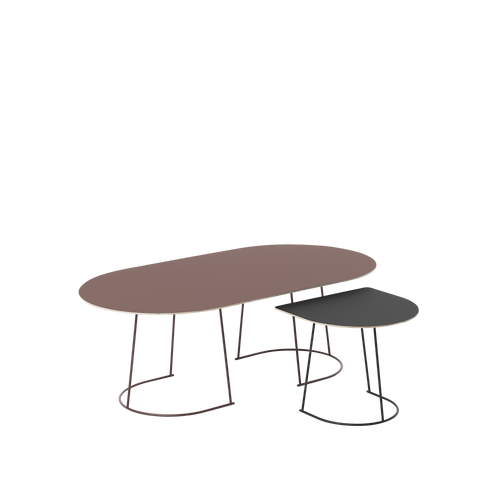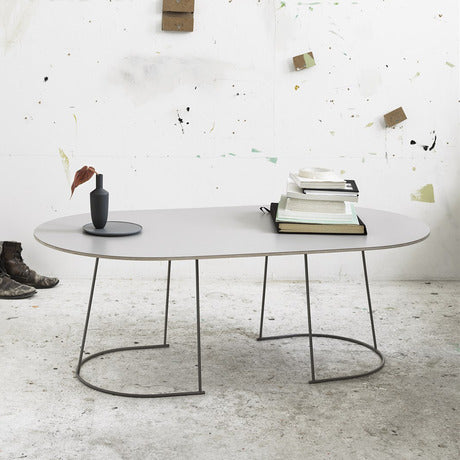 Muuto
Airy Coffee Table, Large, Off White
$725.00
Country of Origin: Denmark
Designer: Cecilie Manz
Manufacturer: Muuto
Material: Table top: plywood with nanolaminate finish, frame: 8mm powder coated steel
Dimensions: 16.25" H x 47.25" L
Why is it Special?
The Airy Coffee Table is designed with a light and airy expression through its clean lines and the tabletop almost floating above its thin steel frame. Available in four sizes, the Airy Coffee Table can serve a range of functions in a multitude of spaces with its playful yet quiet personality complementing any setting.

Clean the table with a damp cloth. If necessary only use a mild detergent or washing up liquid and not concentrated. Always wipe with a dry cloth afterwards. To minimize the risk of stains and marks, liquid, grease etc. should be removed straight away. Treat the surface with a melamine sponge, available in hardware stores, to reduce minor scratches.

In 1997, Cecilie Manz graduated from Copenhagen-based Danmarks Designskole, with additional studies at the University of Art and Design in Helsinki. A year after graduation, Cecilie Manz founded her own design studio, where she has established herself as one of Denmark's most prominent designers. Her work within furniture, glass, lighting, and ceramics has achieved international success and is sold and exhibited all over the world.
* Because of the size and weight of this item, free shipping does not apply. Please provide your shipping address and we will get back to you with a quote as quickly as possible.