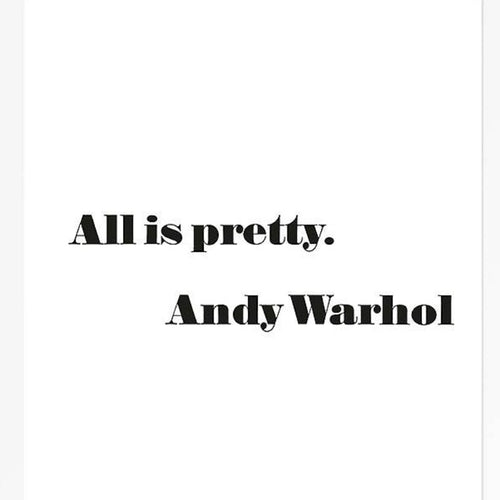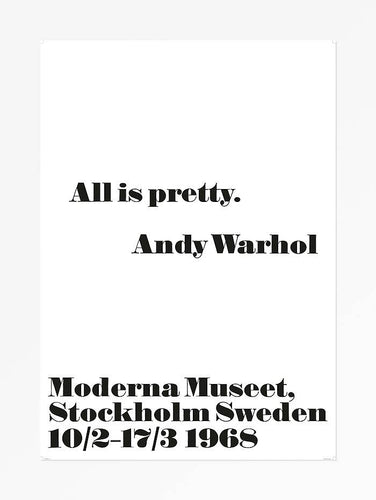 Manufacturer: Moderna Museet
Country of origin: Sweden

Dimensions: 70 x 100 cm, Framed
Why is it Special? 
The catalog for Andy Warhol's famous exhibition at the Moderna Museet 1968 consisted of four parts: documentation of Warhol's artwork, two series of pictures from Warhol's studio The Factory and a small selection of quotes and aphorisms by Warhol. 

The graphic design was done by John Melin and Gösta Svensson. When a poster was to be made for the exhibition, the quotations were used as motifs, instead of the usual with a reproduction of a painting. A series was made of about ten posters with different quotes in the powerful and readable typography that was John Melin's hallmark, which was also used as posters out on the town in Stockholm.

The poster is a reproduction of the original poster from 1968.