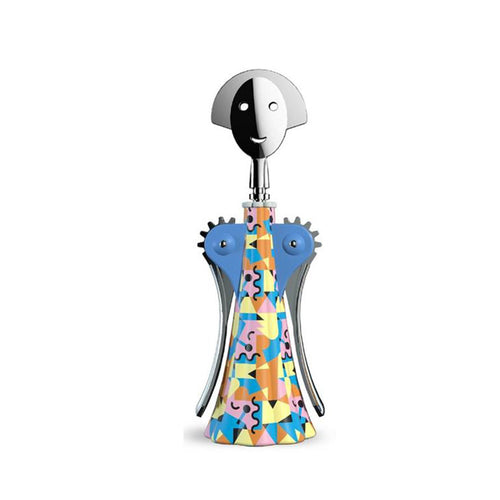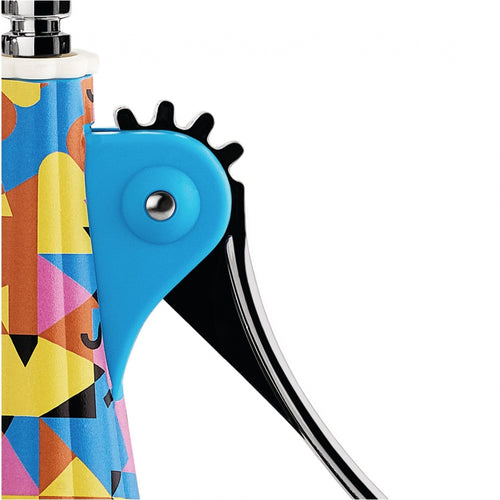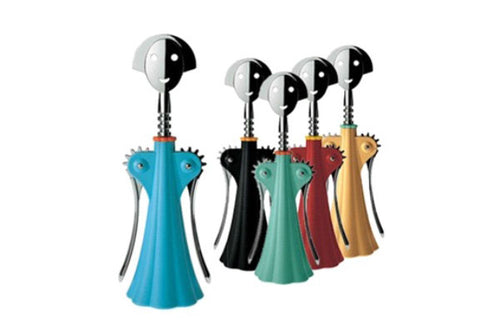 Alessi
Anna G Corkscrew, Galla Placidia
$149.00
Manufacturer: Alessi

Designer: Alessandro Mendini
Dimensions: Diameter 7cm x 24.5cm H
Materials: Corkscrew in thermoplastic resin and chrome-plated zamak.
Why is it Special?
A best seller since it was first produced in 1994, the Anna G. corkscrew is a tongue-and-cheek homage to a real woman. Her smiling face has become something of a cult figure over the years, giving birth (so to speak) to a rich family of objects for the table and kitchen in a wide range of materials.

Alessandro was born in Milan in 1931 and graduated in 1959. He is an architect, artist, designer, design manager, theorist and journalist.

Part of the Values Collection celebrating 100 years of Alessi, the iconic Anna G. Corkscrew, designed by Alessandro Mendini, has been reimagined for this special edition. The colourful decoration was inspired by the system of patterns and colours of the mosaics in the small mausoleum in Ravenna dedicated to the Roman empress Galla Placidia.