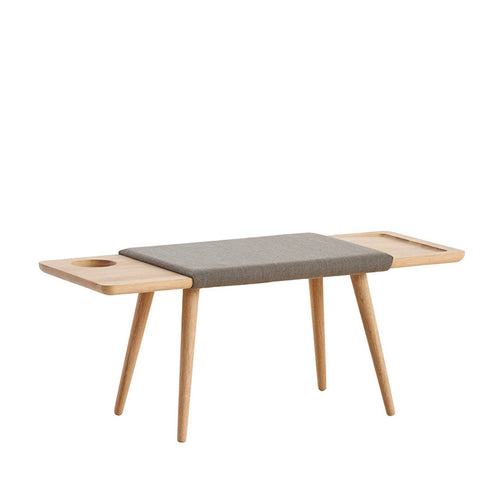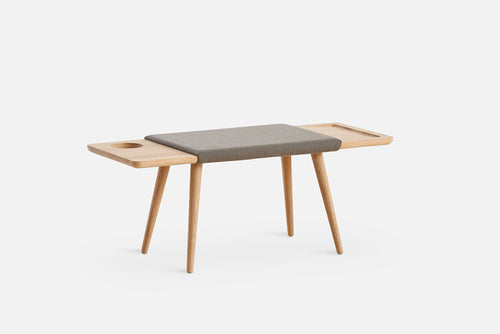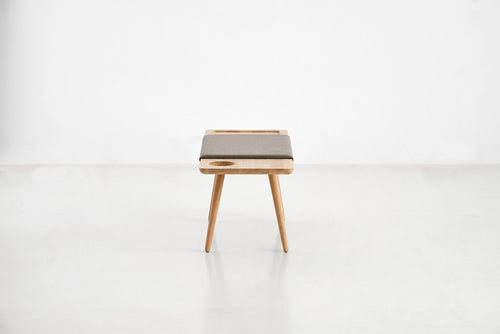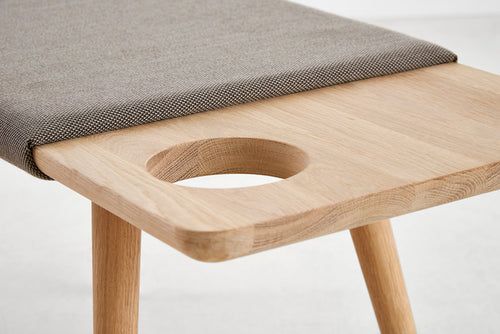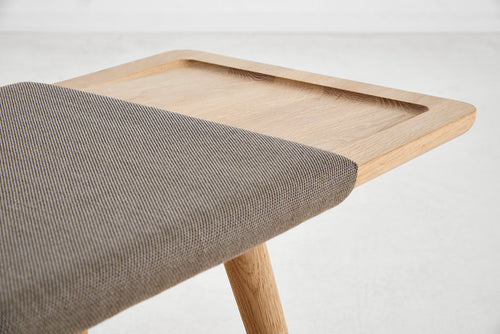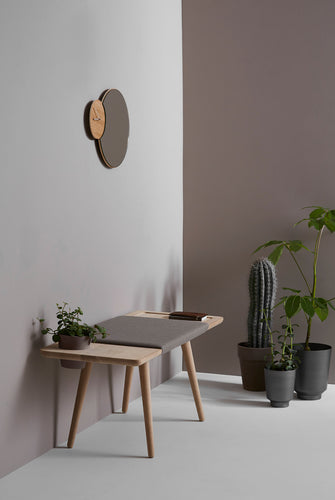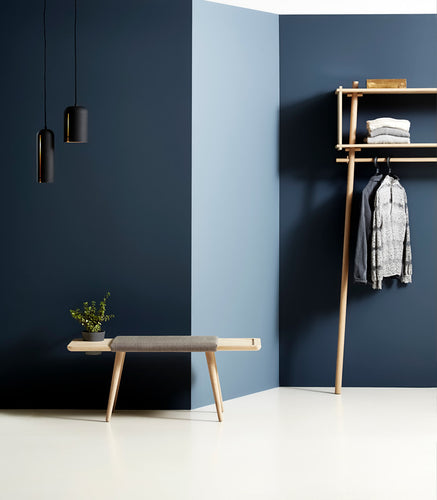 woud
Baenk Bench, White lacquered Oak
$1,333.00
Country of Origin: Denmark

Designer: NUR Design founded by Maja Bøgh Vindbjerg
Manufacturer: Woud
Material: Metal, Marble
Dimensions: L 1100mm, H 450 mm, W/D 420mm
Why is it Special? 
Baenk is a multifunctional bench made of clean minimalistic lines. The bench is made of solid oak with a focus on the unique wooden veins, which give each item a distinctive look. Inspired by the Nordic design traditions, Baenk embraces softness with a modern interpretation of simplicity and functionality. By adding the bench a shelf and a seat, it can be used in multiple contexts and spaces. The circular-shaped hole on the side can be used for an umbrella or plant making it ideal for your hallway or bedroom. Based on the inspiration of an old cardboard embroidery thread bobbins, the middle piece has been upholstered to provide increased comfort. The fabric is carefully selected to complement the structure and shades of the wood.

Designed by NUR Design
A Danish design studio founded by Maja Bøgh Vindbjerg. Her background as an architect is visible in the sculptural and architectonic lines of her designs. With a minimalistic expression in mind, she aims to create timeless and functional design rooted in the Scandinavian design tradition. She has left her mark on the WOUD collection with the Auka flower stand, Baenk bench, Gap pendants, Geyma sideboard, Lean lounge chair and the Soround tables.