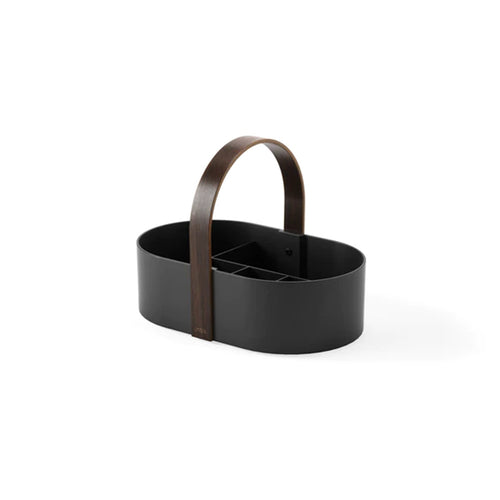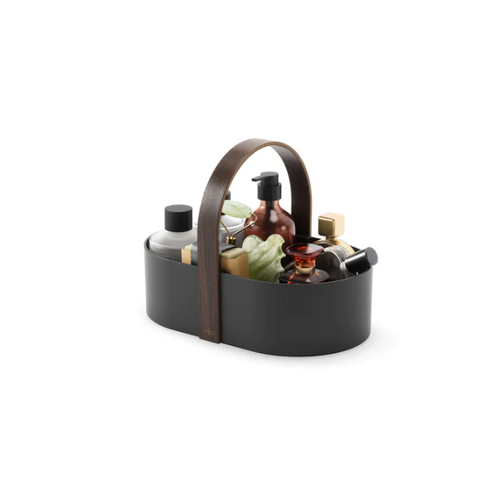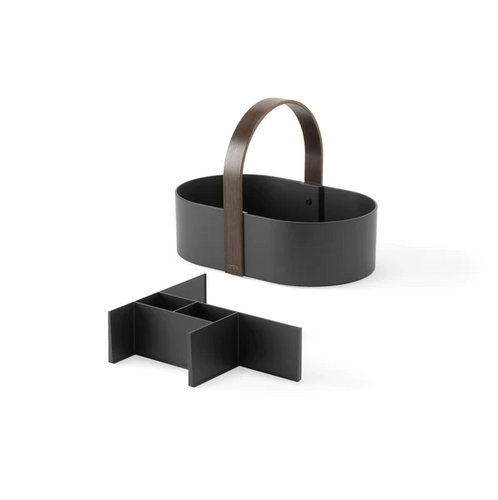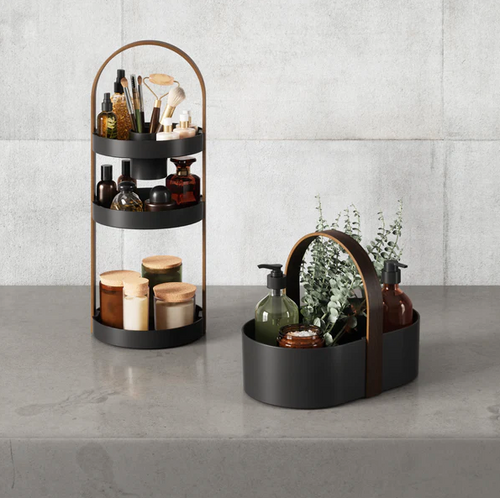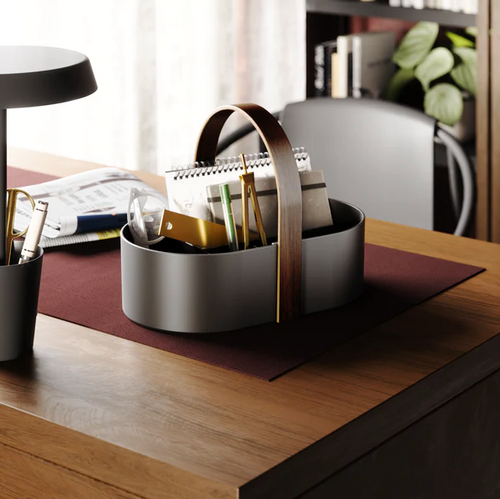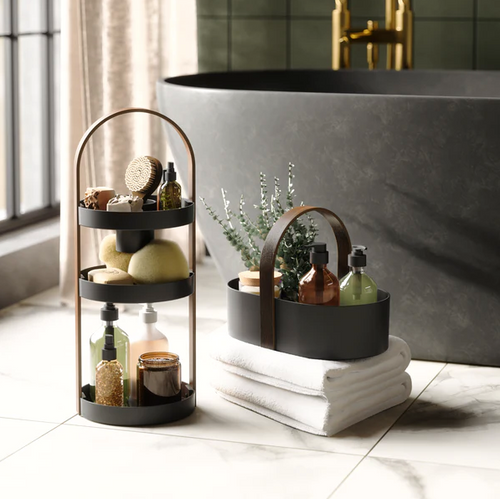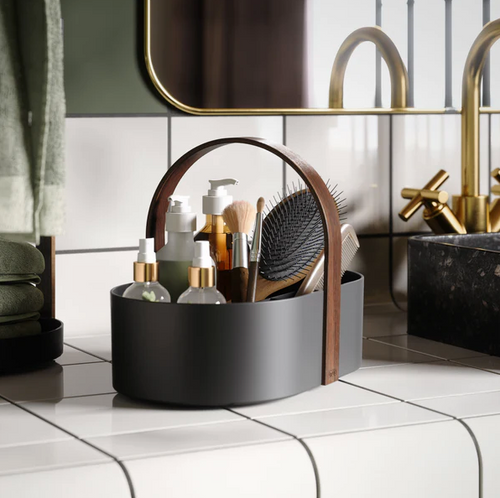 Umbra
Bellwood Caddy, Black/Walnut
$30.00
Manufacturer: Umbra Shift

Designer: Umbra Shift

Dimensions: L 12" x W 7.75" x H 9"

Material: Plastic, Wood

Why is it Special?
Organize your everyday essentials with Bellwood Caddy. This versatile storage solution can be used for makeup, skincare, craft supplies, stationery and more. Easy to clean, Bellwood Caddy provides easy access with an integrated handle if you need to bring it with you on the go. Its removable divider makes it easy to organize and keep products upright, while its rubber feet protect your surfaces from damage. This modern caddy is part of the Bellwood Collection including Bellwood Organizer, Storage/Planter, Coffee Table, Wall Shelf, Freestanding Shelves and more!