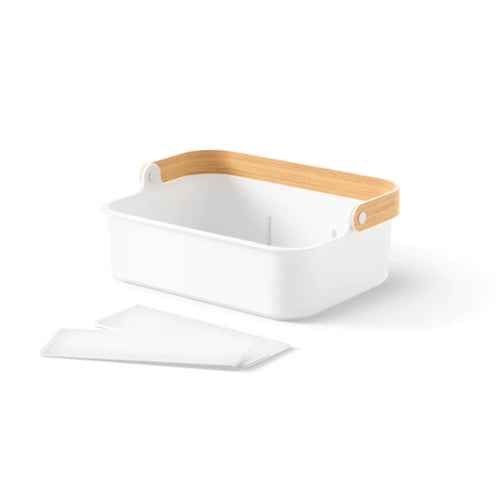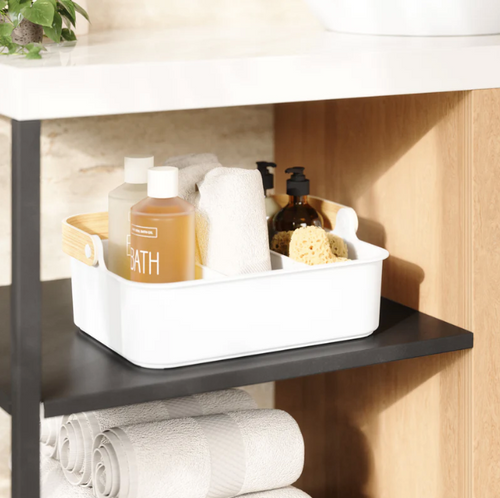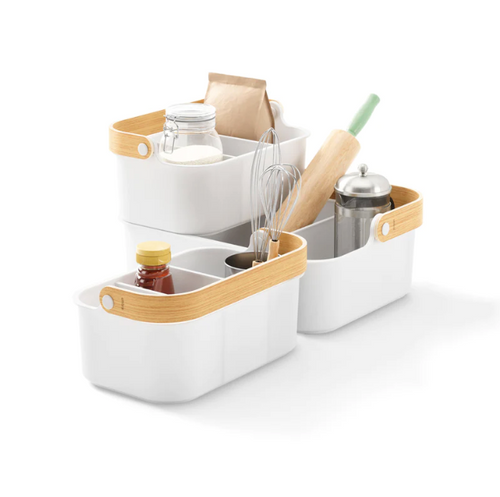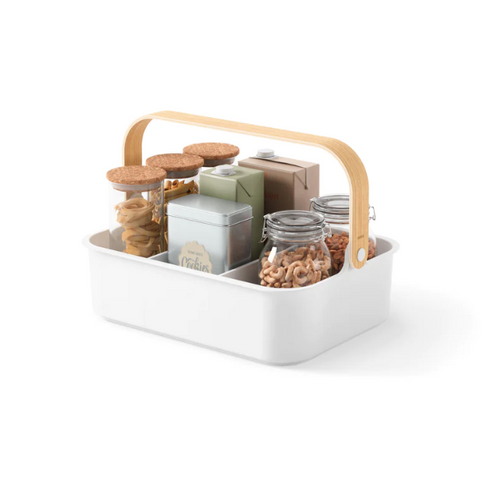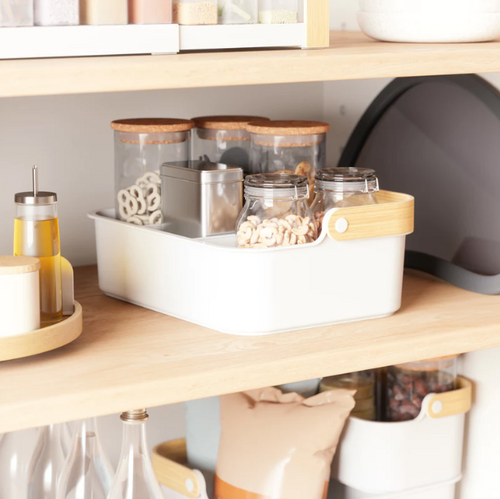 Umbra
Bellwood stackable Bin, Large
$25.00
Manufacturer: Umbra Shift

Designer: Umbra Shift

Dimensions: 14.3" (36cm) W x 10.2" (26cm) L x 5" (12.7cm) H.

Material: Recycled Plastic & Sustainable Wood

Why is it Special?
Introducing Bellwood Stackable Bins – designed for easy organizing! These handy bins make it easy to quickly and conveniently organize any space. Made from recycled plastic and sustainable wood, these stackable bins are built to last. Plus, they're made with integrated handles so they're easy to carry around, no matter how full they get! They're also available in two sizes – one just right for all those cereal boxes; the other perfect for storing snacks, spices, canned goods, and whatever else you need put away. And even better: you can remove the dividers so you can use them however best fits your organizing needs.