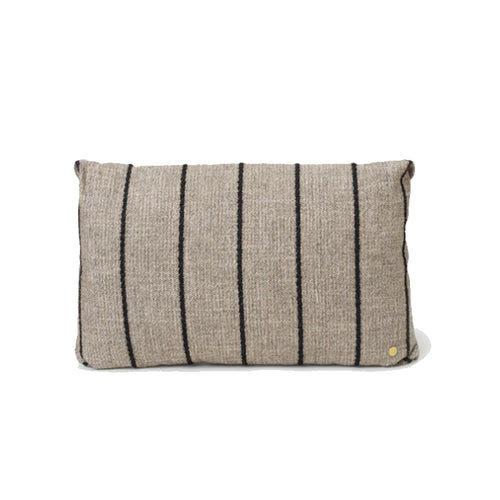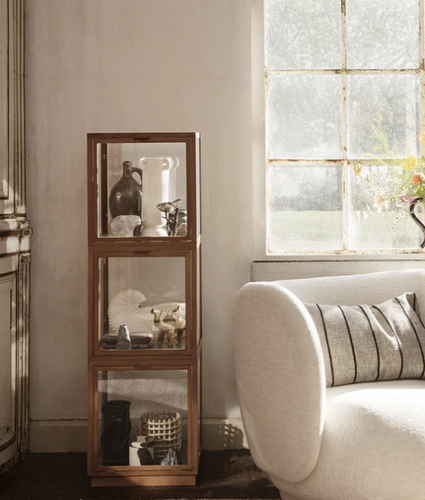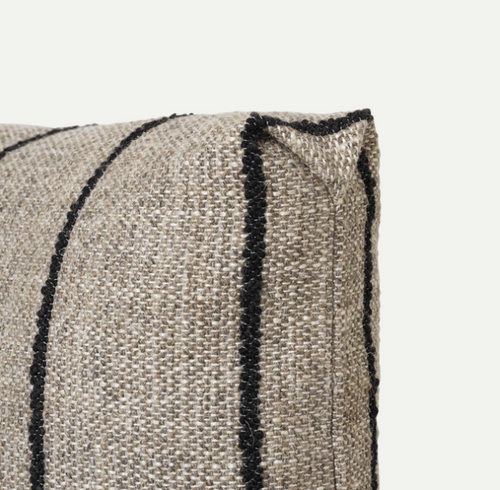 Ferm Living
Clean Cushion, Pasadena, Sand/Black Stripe
$222.00
Country of Origin: Denmark
Designer: Ferm Living
Dimensions: W: 60 x H: 40 cm

Materials:   Pasadena. 34% Linen, 27% Viscose, 17% Polyester, 12% Cotton, 8% Wool and 2% other fibers. Inner cushion: Feather and down filling.
Why is it Special?
With its simple, clean shape and straightforward expression, the Clean Cushion is an elegant addition to your lounge setup. Made from a selection of the same textiles as our sofas and lounge chairs, you can choose to match or contrast for a pop of colour. Dry Clean only.