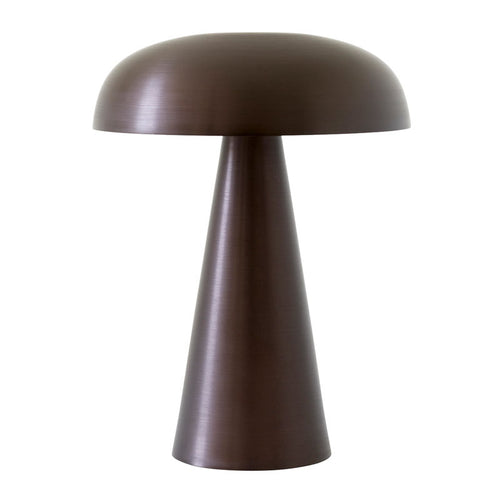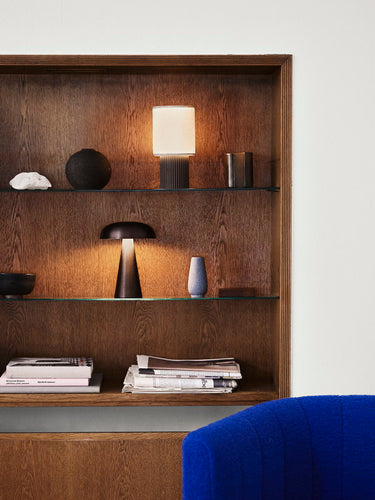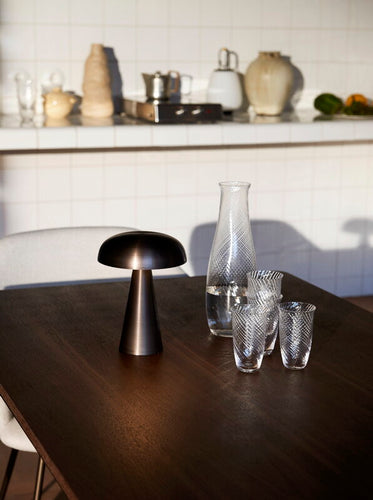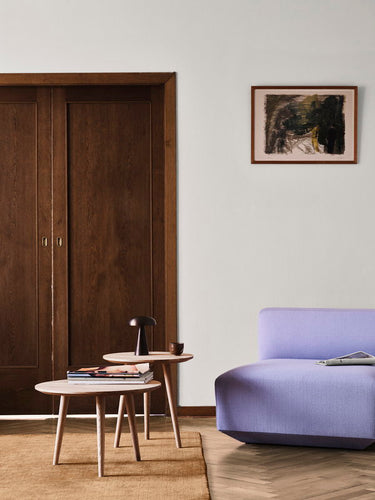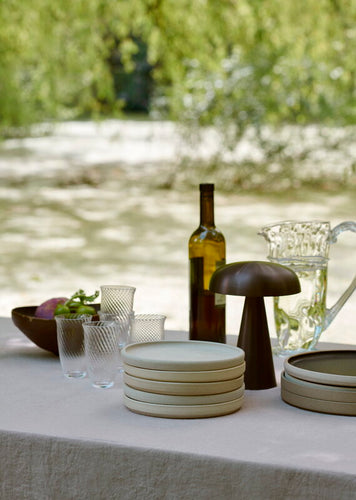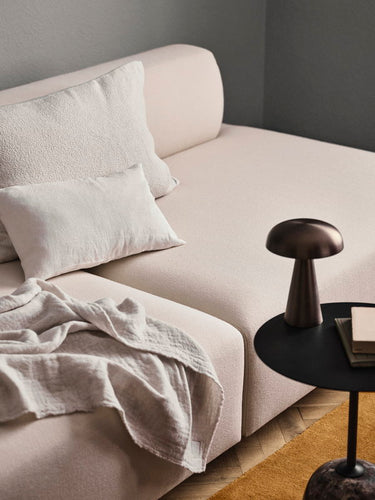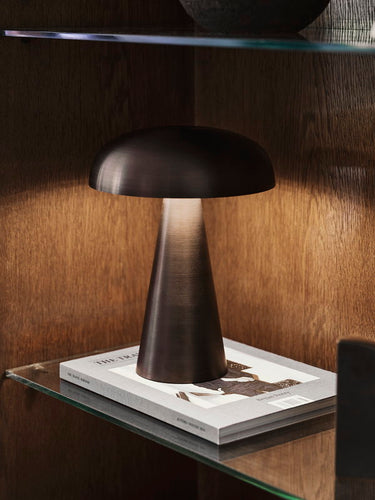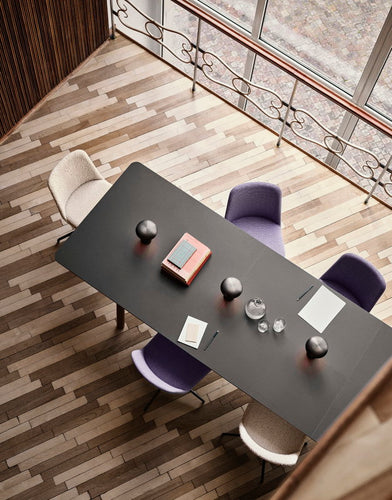 &Tradition
Como SC53 Portable Lamp, Bronzed Brass
$348.00
Country of Origin: Denmark

Designer:  Verner Panton

Manufacturer: &Tradition
Dimensions: Ø: 15.6cm / 6.14in, H: 21cm / 8.3in

Materials: Aluminium, ABS
Why is it Special?
Match lighting to mood with Como SC53, a portable table lamp from Space Copenhagen. Crafted from anodized aluminium, Como's sturdy base tapers up towards a softy curved, mushroom-shaped shade. This battery-powered lamp can operate for eleven hours at the highest setting, with an extra battery option that allows additional operating. It is easily recharged with a magnetic USB cable or a charging tray. 

More Info:

Voltage
Recharge input: 5.0V, 1A
Battery
Operating time when fully charged:
1 battery: 11 hours
2 batteries: 20 hours
Charging time:
1 battery: 3,5 hours
2 batteries: 6 hours
Replaceable &Tradition battery. Can be purchased at &Tradition.
Light source
1W LED light bulb
Light output: 100 lumen
CRI: >85
Colour temperature (Kelvin): 2700K
LED life time: 25.000 hours
Replaceable &Tradition light bulb. Can be purchased at &Tradition.
Dimmability
3 levels (100% – 70% – 40%)
Charging
Magnetic USB, 200cm/78.7in.
Charging tray with room for 12 lamps can be purchased at &Tradition.
Certifications
CE, CB, IP44, Class III
Cleaning instructions
Wipe surface of the shade with a dry cloth. Do not use any abrasive cleaning tools such as steel wool, scouring sponges or stiff brushes. Never use strong cleaning agents such as white spirit, terpentine, household glass cleaner or cellulose thinners.