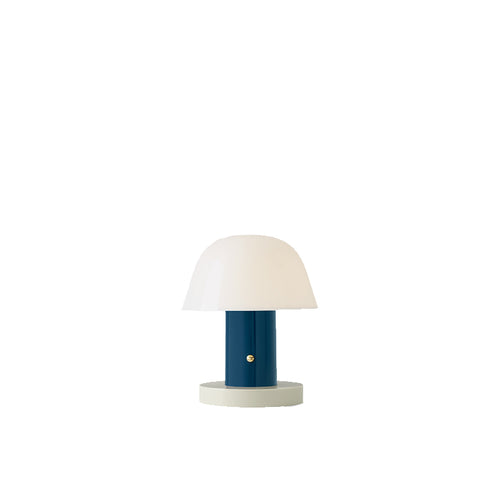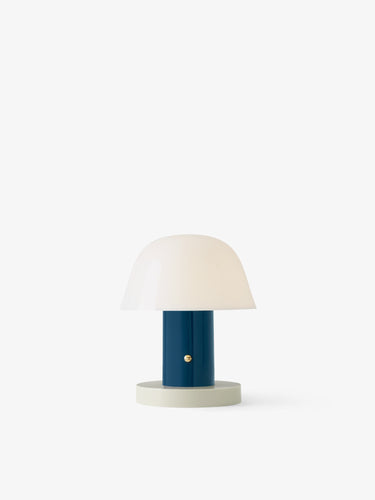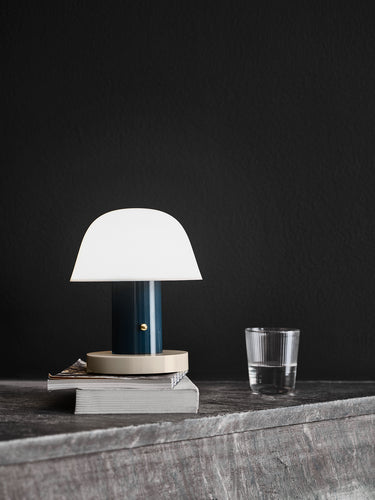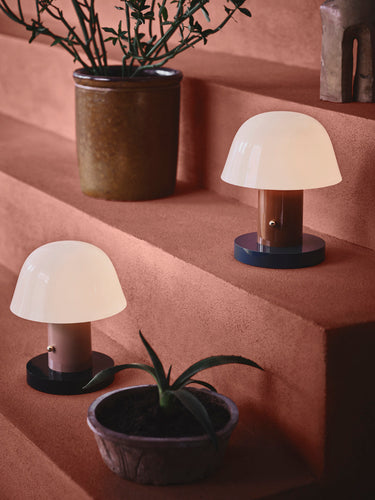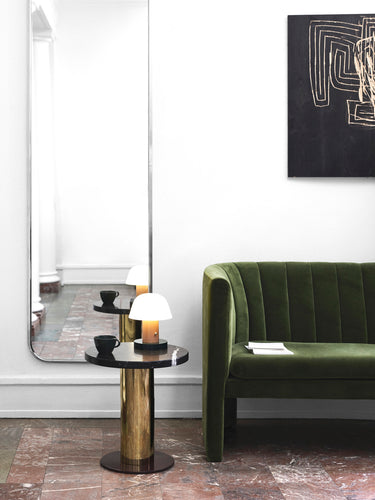 &Tradition
Setago Table Lamp, JH27, Twilight/Sand
$339.00
Country of Origin: Denmark

Designer:  Jaime Haydon

Manufacturer: &Tradition
Dimensions: Base Ø: 14cm / 5.5in, Shade Ø: 23cm/9in, H: 22cm / 8.8in

Materials: Molded polycarbonate (PC), brass
Why is it Special?
'Seta' the Spanish word for mushroom sets the tone for the diminutive, mushroom-like proportions of this quirky table lamp. But a further clue to its identity is signified by the suffix 'go' because this portable lamp unburdened by an electrical cord can literally move anywhere. Additional design features include a discreet gold dimmer and a stylish upward curve on the lamp shade's brim.

More Info:


Voltage
Recharge input: 5.0V, 0,6A
Battery
Operating time when fully charged: 10 hours (in higest setting)
Charging time: 8 hours
Replaceable &Tradition battery. Can be purchased at &Tradition.
Light Source & Energy Efficiency
3W LED light bulb
Light output: 181 lumen
CRI: >80
Colour temperature (Kelvin): 2800K
LED life time: 25.000 hours
The luminaire is compatible with bulbs of energy class A++ – A.
Replaceable &Tradition light bulb. Can be purchased at &Tradition.
Dimmability
3 levels (100% – 70% – 40%)
Charging Cable
Micro USB, 150cm/59in.
Certifications
CE, CB, IP44, Class III