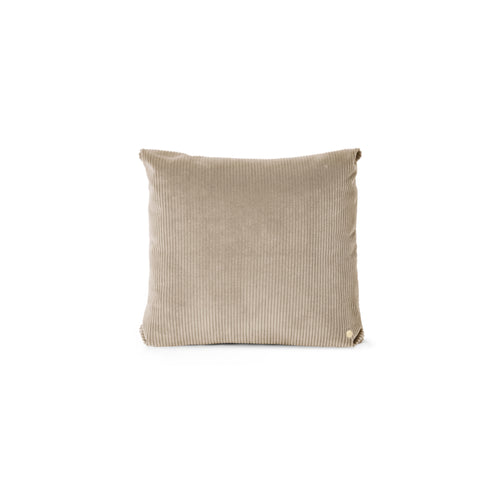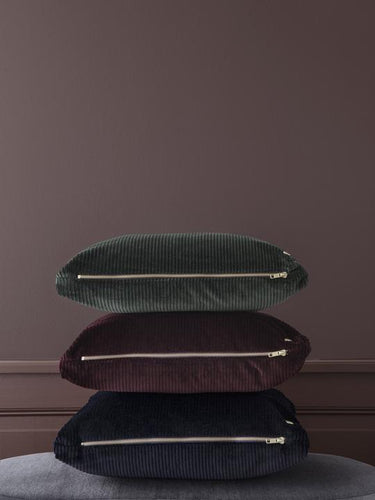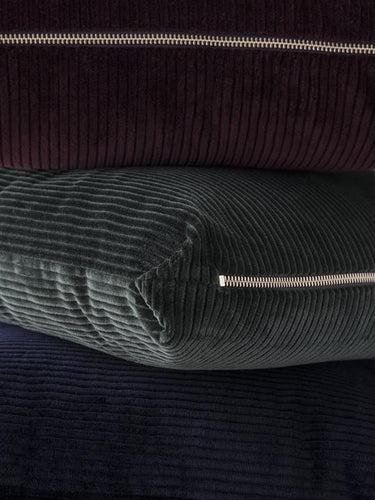 Country of Origin: Denmark
Designer: Ferm Living
Dimensions:  W: 45 x H: 45 cm

Materials: 100% cotton corduroy. Feather and down filling. Brass zipper and brass rivet. Dry clean only.
Why is it Special?
 
With our flair for rich materials with an edge, we fell right back in love with the simultaneously sumptuous and simple qualities of corduroy. With a ribbed surface, this series of pillows is all about texture and will add both the richness and softness of the fabric as well as a distinctive edge to any bed, couch, or armchair. The series of corduroy cushions all have a delicate brass zipper & rivet. Mix them, or give the monochrome expression a go.