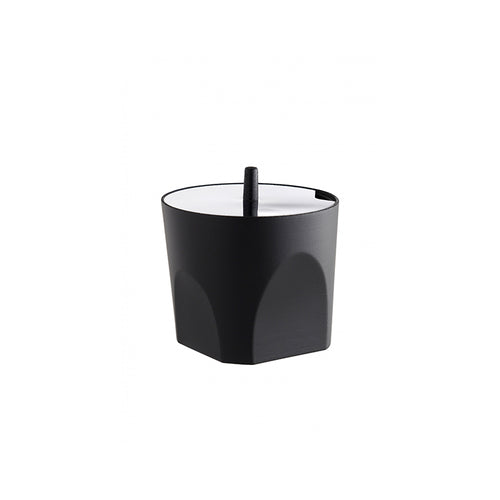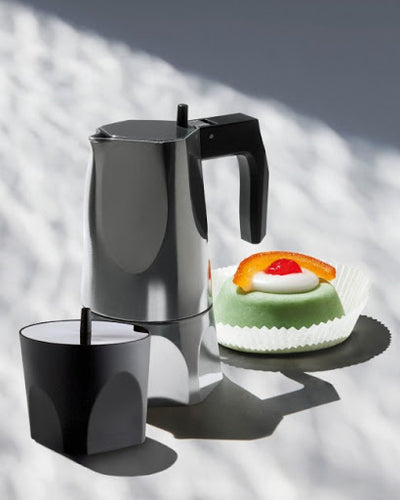 Alessi
Diana, Sugar Bowl
$35.00
Manufacturer: Alessi

Designer: Mario Trimarchi
Dimensions: Diameter 8.5cm x 8.5cm H, 
Materials: Thermoplastic Resin, Steel
Why is it Special?
The various shapes of the Ossidiana espresso coffee maker inspired Mario Trimarchi for the design of a sugar bowl made from thermoplastic resin and steel. The black colour and satin finish give the item a sculpted and mysterious appearance reminiscent of lava stone, the main inspiration for this project. The sides of Diana enhance it ergonomics, making it fit beautifully in the hand for ease of use.