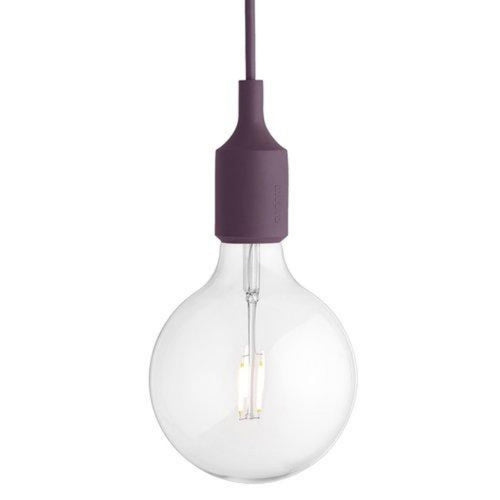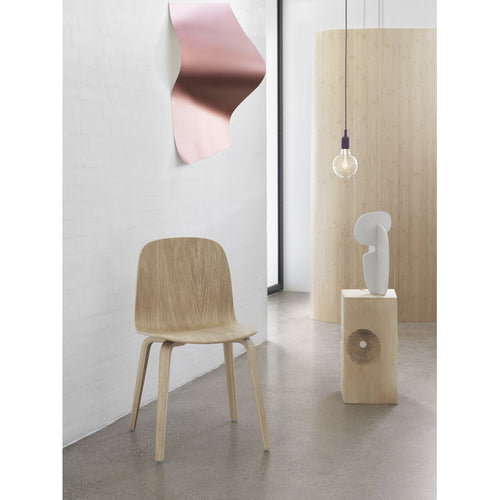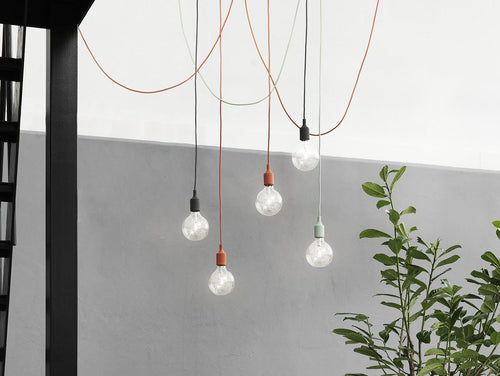 Muuto
E27 Light, Burgundy, LED
$139.00
Country of Origin: Denmark
Designer: Mattias Ståhlbom 
Manufacturer: Muuto
Material: Silicone Rubber
Dimensions: Bulb Diameter 125 mm, Cord Length = 4 meters
Why is it Special?
Designed by Swedish designer Mattias Ståhlbom, the E27 Pendant is the reduction of the pendant lamp to its most essential elements. Perfect in it's simplicity, each light consists of just a bulb, socket and cord. The E27 is inspired by the Edison screw base, invented by Thomas Edison to be used with incandescent light bulbs. The socket is made from silicone and is resistant to fading. Includes a 40W bulb and requires hardwired installation. Replacement bulbs available from us from only $9.
Hanging options include: hard wire installation, adding a plug to the end of the cord and running the cord up the wall (great for homes without an existing box in the ceiling), wrapping the cord around a bracket or beam, or creating a cluster or chandelier effect using the "multi-canopy" accessory.
Check out "e27" on Pinterest for more inspiration!