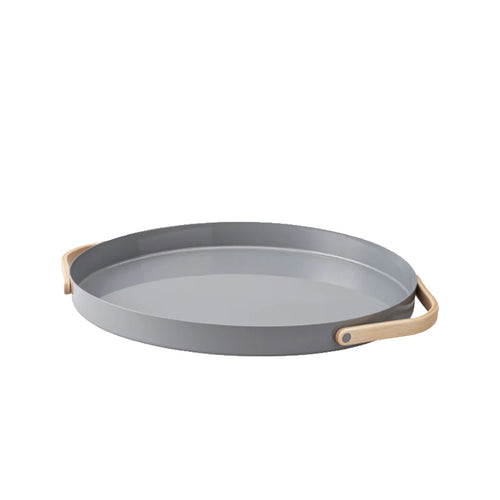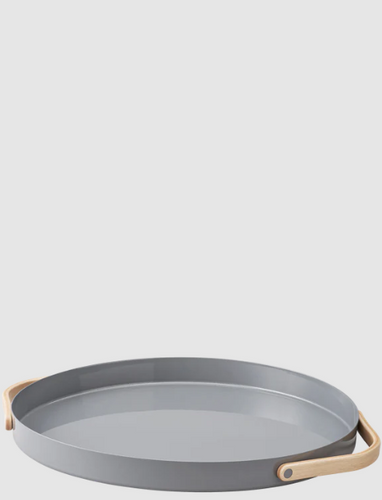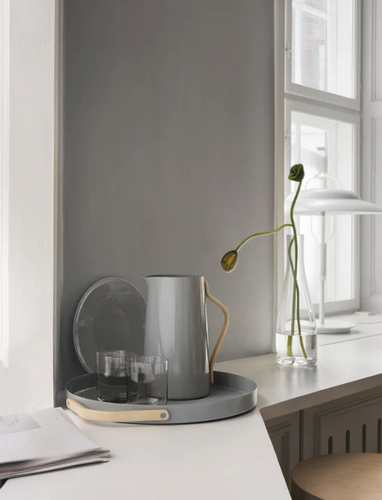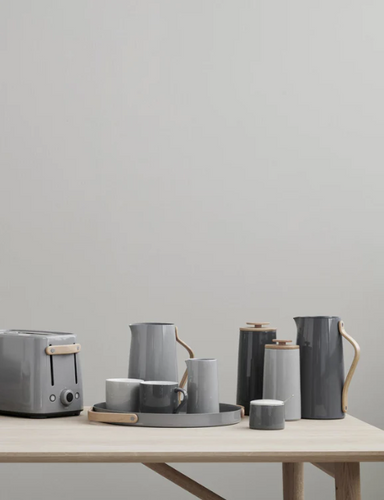 Stelton
Emma Serving Tray, Large
$175.00
Manufacturer: Stelton (Denmark)
Desginer: HolmbäckNordentoft Studio
Materials:  Lacquered steel and beechwood 
Dimensions: Length: 41.5 cm cm, Height: 3.5 cm cm, Width: 3.5 cm cm
Why is it Special?
Fusing the retro style of the 50's and 60's with new combinations of materials such as steel and beechwood, the Emma range makes every day a little more beautiful. 

The grey Emma serving tray has the same clean lines and beech wood handle as the rest of the Emma collection. The balance between the tray's lacquered steel and the characteristic varnished beech wood handles gives the tray a clean, uncluttered look that accentuates its attractive round shape. The tray has a diameter of 36 cm, providing plenty of space for transporting coffee cups, mugs, bowls, cake stand and pitcher to the table.

Sebastian Holmbäck (1971) and Ulrik Nordentoft (1974) met while attending Danish Design School. Almost 10 years after their graduation they established the HolmbäckNordentoft Studio.