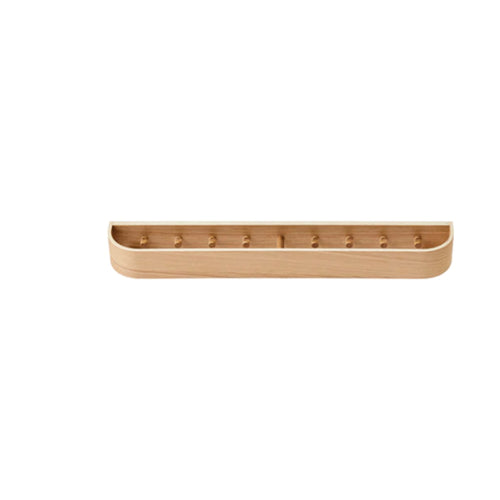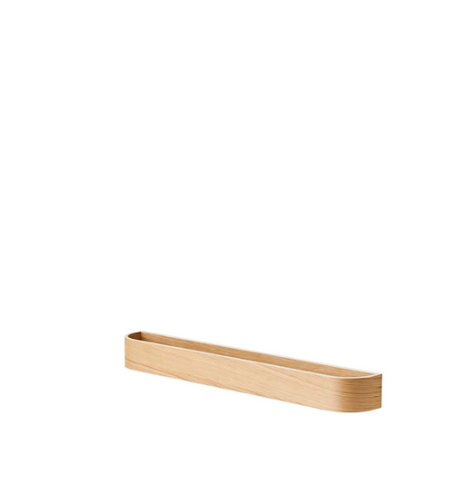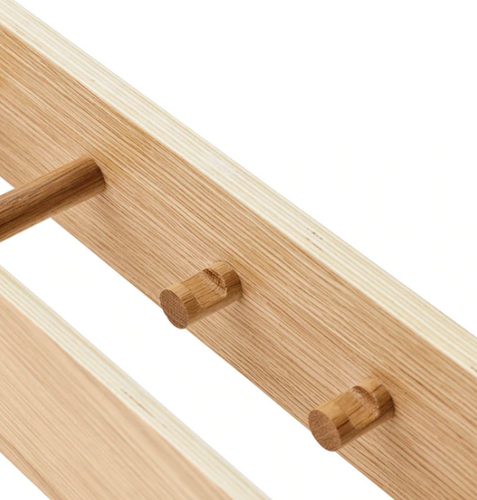 Audo
Epoch Rack, natural Oak, 31"
$359.00
Country of Origin: Denmark
Designers: Nina Bruun
Material: MDF, Oak Veneer, Laminate
Dimensions:  31in:  79: H: 8 cm, W: 79 cm, D: 11 cm
Why is it Special?
Clean lines, intuitive function and innate beauty define the Epoch Clothes Rack by Nina Bruun, one of two new designs from the Danish designer. Updating the ubiquitous coat rack and working from the idea of concealing unsightly hangers and tags behind something beautiful, the minimally elegant design profiles a considered combination of gently rounded edges, warm wood and discreet functionality. Developed and perfected over time, it is characterized by soft bands of undulating wood that sit like sculptures on a wall. Referencing 1950s design aesthetics and traditional craftsmanship, Epoch is pure in both form and material. Available in natural or dark stained oak, it is carefully sized to fit both purpose and place.