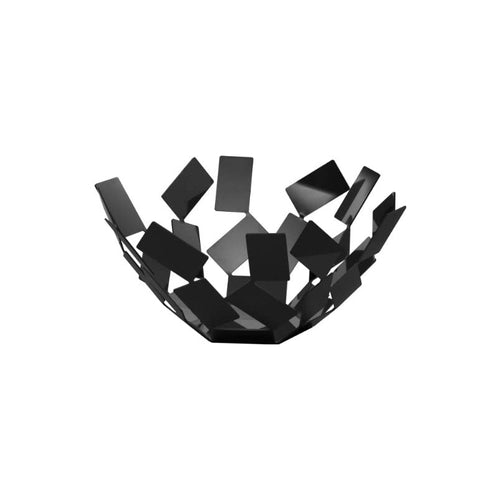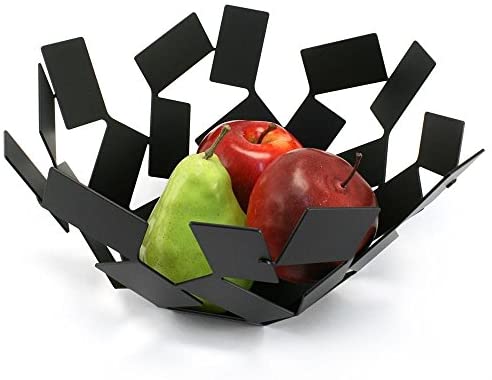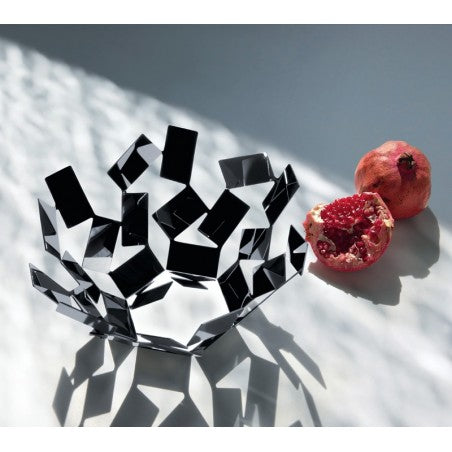 Alessi
Fruit Holder, Black
$80.00
Manufacturer: Alessi

Designer: Mario Trimarchi
Dimensions: 13 cm H x 27.3cm W x 27.3cm L
Materials: Steel with epoxy resin, black.
Why is it Special?
This collection is made of geometrically irregular shapes and splinters of various sizes, interlaced in an unstable balance. Playing with the idea of light and shadow, Mario Trimarchi's design is imaginative and playful.

Mario Trimarchi, born in Sicily, has lived and worked in Milan since 1983. An architect of the 'freehand' generation, he has always moved freely within the visual universe and considers drawing, photography, design and image as equal components with the same theoretical approach.