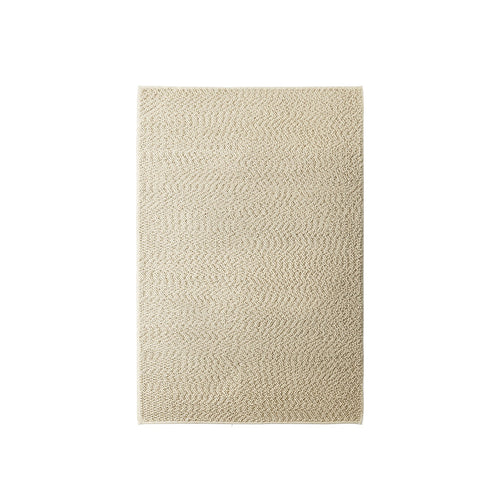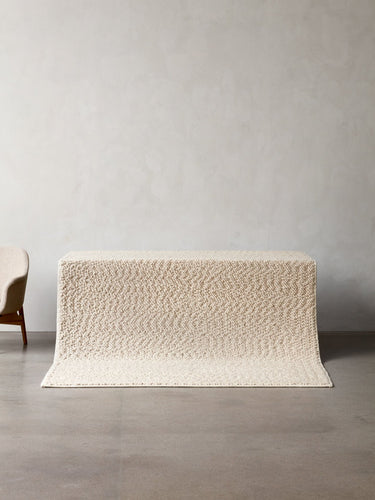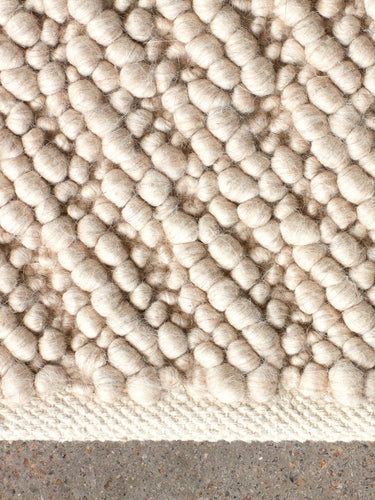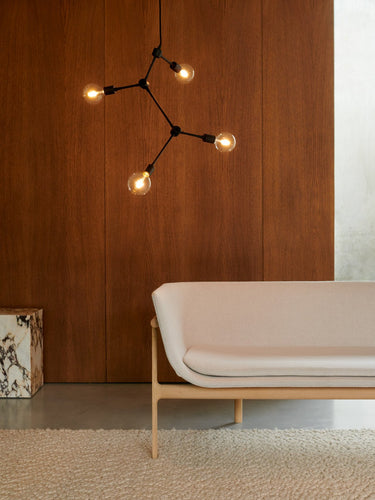 Audo
Gravel Carpet, Ivory, 200 cm
$2,529.00
Country of Origin: Denmark
Designers: Nina Bruun

Material: 75% Wool, 25% Cotton, Loop with border
Dimensions:  200 cm x 300 cm

Why is it Special?
Conveying a sense of nature and celebrating natural materials, the gravel rug combines undyed wool fibers with an unexpected weaving technique that brings depth and complexity to the design.

Looking to nature and its endless offerings, the Gravel Rug, designed by Nina Bruun for Audo Copenhagen, represents the values that make a house a home: warm, welcoming and comfortable. Crafted with care from natural wool fibers, up close its soft loops – alternating in size – evoke the feeling of walking on a pebbled beach, but from far away the surface of the rug appears to ripple like a cornfield swaying with the wind. The tactile surface is achieved using a technique whereby tonal wool yarns of varying sizes are looped into tufts. The natural material softens the rug's overall expression, which will work in any context, from private homes to public spaces.

*THIS ITEM IS FROM THE MENU APARTMENT SAMPLE SALE* AS IS * GREAT CONDITION * FINAL SALE * NO REFUNDS OR EXCHANGES*