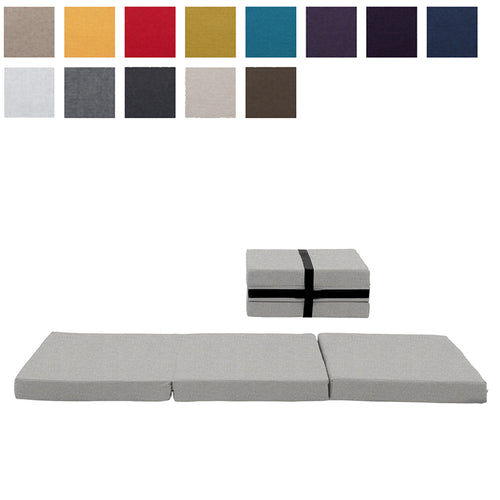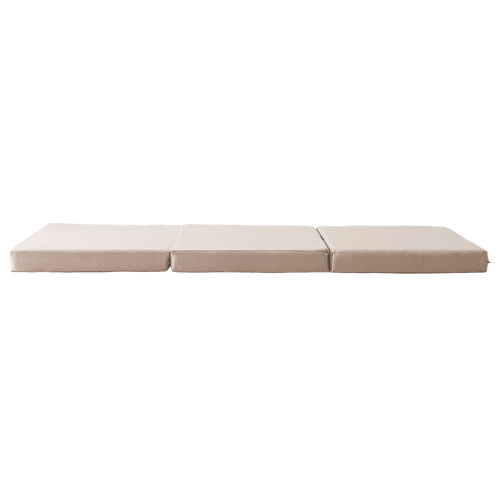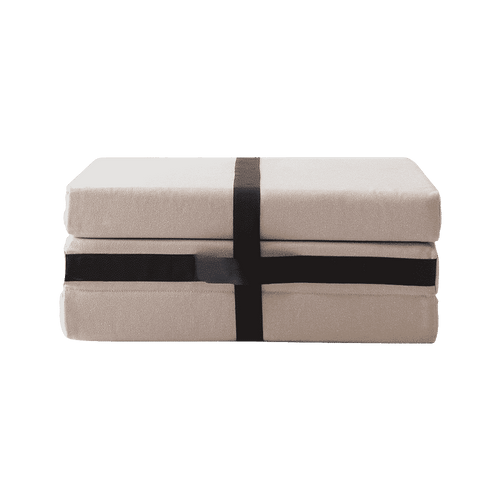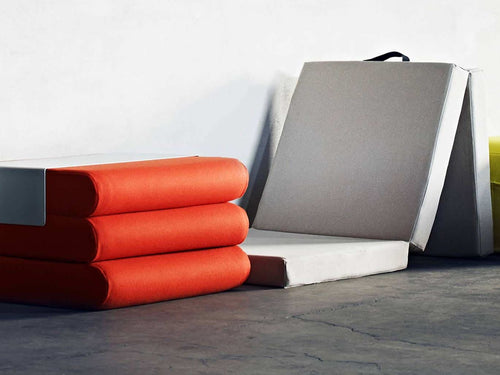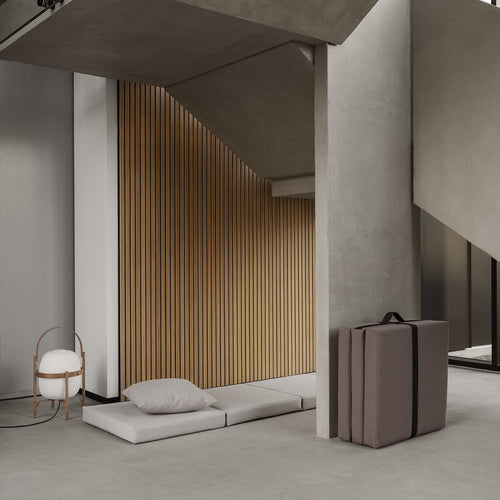 Softline
Handy, Grey Eco-Cotton 521
$263.00
Country of Origin: Denmark
Designer: Softline Design Team, 1992
Dimensions: Suitcase Mattress: L 63 D 66 H 27 cm

Bed (extended): 66 x 189 cm
Materials:  We suggest coming into the store and taking a look at our fabric samples - we can always send you home with a few to be sure the colour you choose makes the most sense in your space.
Why is it Special?
Softline calls the Handy a suitcase of possibilities...and we couldn't agree more.
HANDY is functional and easy to store and unfold, making it very popular in many homes. The triple-fold "suitcase" mattress unfolds into a sleeping mattress. Perfect for your guest or for your children to play with for hours of fun.

Removable covers.
Cleaning: Covers can be dry cleaned, as they have been given the symbol P.
Extra covers can be purchased if you need a new colour or fabric.

* Because of the size and weight of this item, free shipping does not apply. Please provide your shipping address and we will get back to you with a quote as quickly as possible.