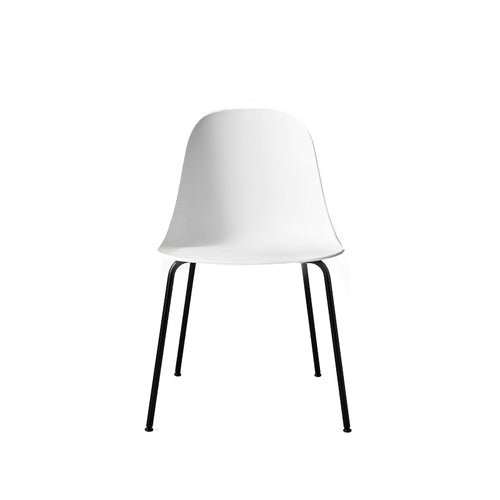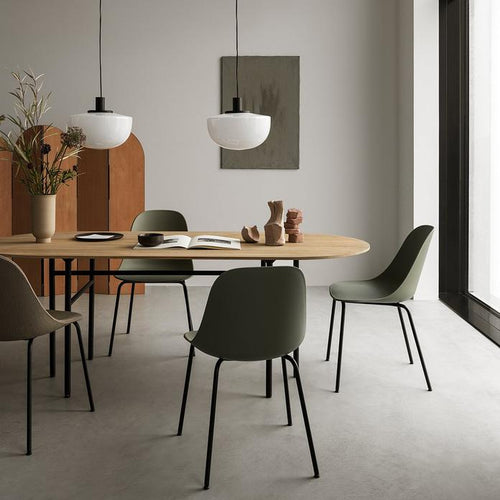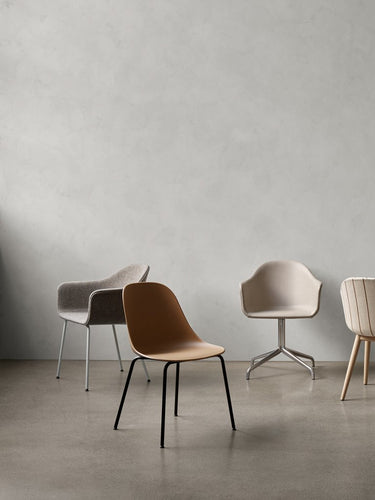 Audo
Harbour Side Chair, Black Steel Legs, White Plastic Seat
$396.00
Regular price
$495.00
Country of Origin: Denmark
Designers: Norm Architects
Material: Shell: 85% Polypropylene, 15% Glass Fiber, Steel Base: Powder-coated Steel.

Dimensions: H:81 cm, W:52, D:57,5 cm, SH: 45 cm
The Harbour Dining Side Chair, a new extension of the Harbour Chair family, features a new shell that fits easily into compact spaces and under tables – yet continues to off er the cradling comfort the Harbour Chair is known for. The Harbour Dining Side Chair is available with textile and leather upholstery or with a bare shell. Audo's upholstered chairs are priced in three textile and four leather categories, with prices varying depending on the chosen upholstery. Audo offers various Harbour Dining Side Chair variants available for expedited delivery.
 All Harbour Chairs have been upgraded with extra foam in the seat for better sitting comfort, increasing from 15 mm in thickness to 25 mm.