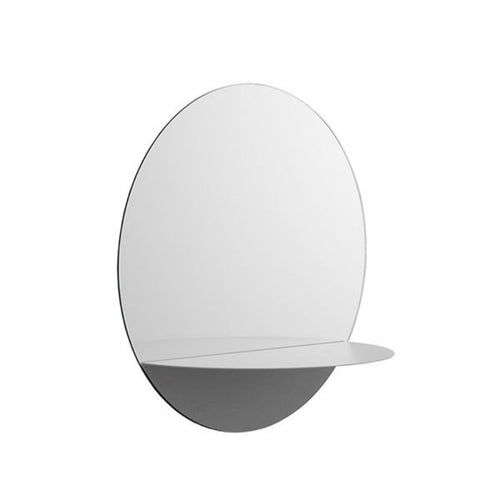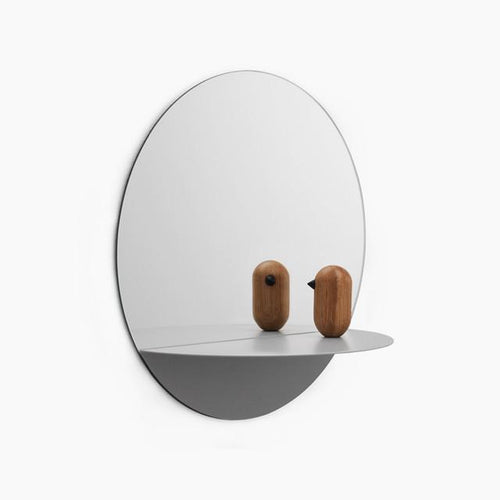 Manufacturer: Normann Copenhagen
Designer: Kaschkasch

Dimensions:  D: 14,3 x Ø: 34 cm
Materials: Steel, Glass Mirror
Why is it Special?
Horizon is a collection of wall mirrors in varying geometric shapes that all have a steel shelf integrated into the design. The shelf serves as a practical place to put things on, at the same time creating a beautiful visual effect. The Horizon wall mirrors are the perfect hybrid between functionality and aesthetics.Horizon comes in three versions: a horizontal and a vertical mirror in the shape of rounded rectangles, plus a smaller circular one. With a simple geometric design, the mirror variations create a poetic play on reflections.

Designed by German design duo kaschkasch.
The steel shelf has a powder coated surface. The glass mirror is glued to the surface. Maximum load on the shelf is 1 kg.