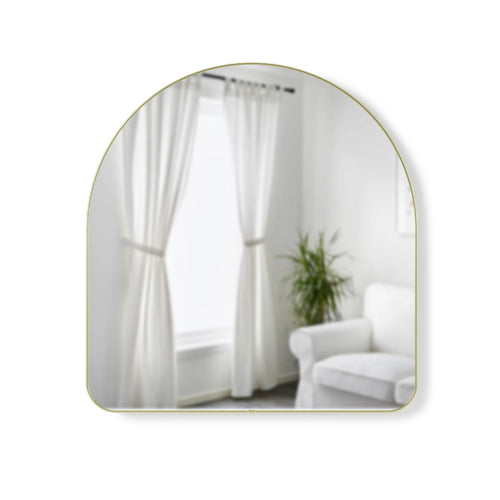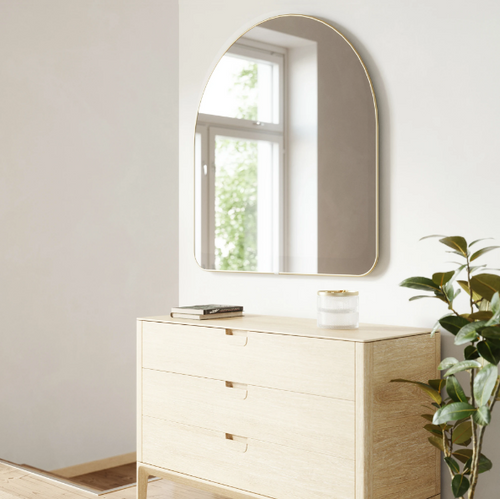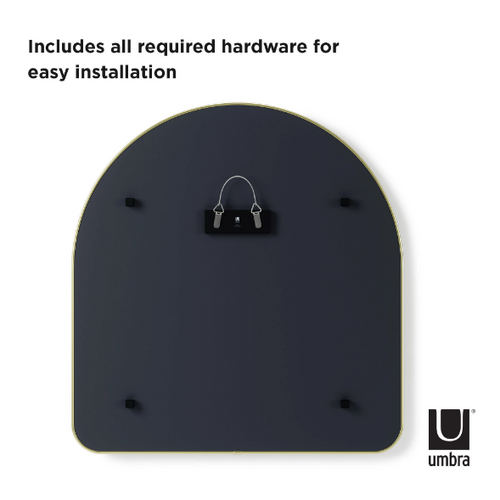 Umbra
Hubba Arched Mirror, Wall
$150.00
Manufacturer: Umbra Shift

Designer: Umbra Shift

Dimensions: 34 x 36 inches (86 x 91 cm)

Material: Brass frame with glass mirror.

Why is it Special?
The Hubba Arched brings a unique arch shape to the standard mirror. Featuring soft curves and a thin metallic finish rim, use Hubba in your entryway, bedroom or other living spaces to add a decorative touch, while instantly brightening your space. Measuring, 34 x 36 inches (86 x 91 cm), this statement mirror can be leaned up against your mantle or mounted with included hardware. Hubba's beautiful shape and frame allows it serve as not just a mirror but as decor for your walls
 * Because of the size and weight of this item, free shipping does not apply. Please provide your shipping address and we will get back to you with a quote as quickly as possible.