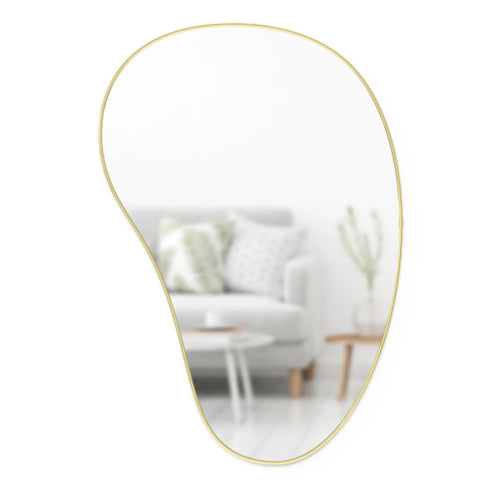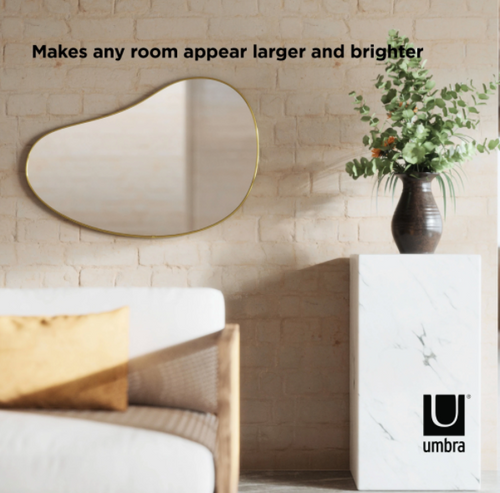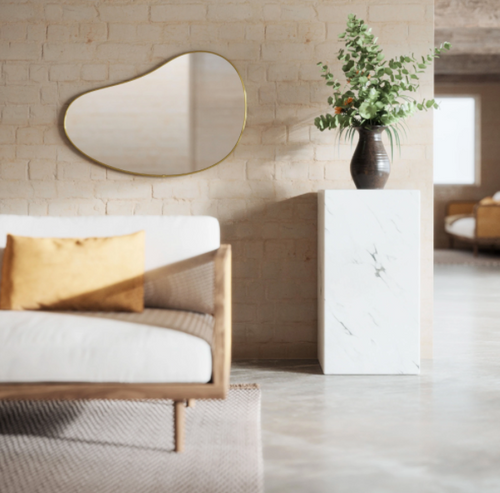 Umbra
Hubba Pebble 24 x 36 Brass Mirror
$176.00
Manufacturer: Umbra Shift

Designer: Umbra Shift

Dimensions: 24x36

Material: Mirror, Metal Frame

Why is it Special?
This unique, organic-shaped mirror is a new addition to our Hubba Family. With a special keyhole to help orient this mirror in 8 different ways, hang Pebble in a way that best fits your space. This playful mirror makes a perfect addition to a variety of spaces in the home - from entryway to bathrooms, playrooms and more. It measures 24 x 36 inches and has a thin, decorative metallic frame.
Contemporary, Organic Shape:

 

Hubba's soft, organic shape adds dimension and whimsy to your space, while still remaining modern in design
Eight Orientations:

 

Pebble can be oriented in eight different orientations, depending on your space and preference
Thin Metallic Frame:

 

Hubba Pebble measures 24 x 36 inches and features a thin metallic frame
Part Of The Hubba Mirror Family:

 

Hubba Pebble is part of Umbra's Hubba Mirror Collection including, Hubba Arched Mirror, Hubba Wall Mirror and Hubba Arched Leaning Mirror