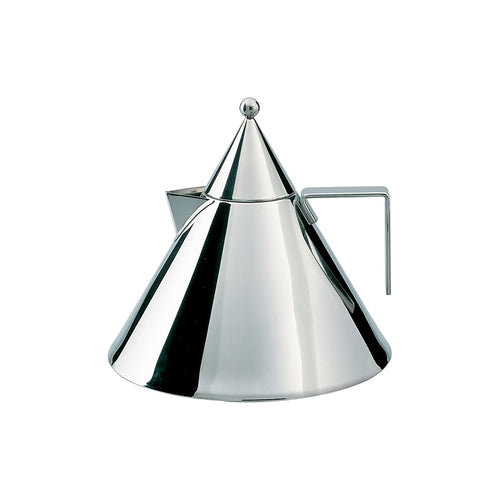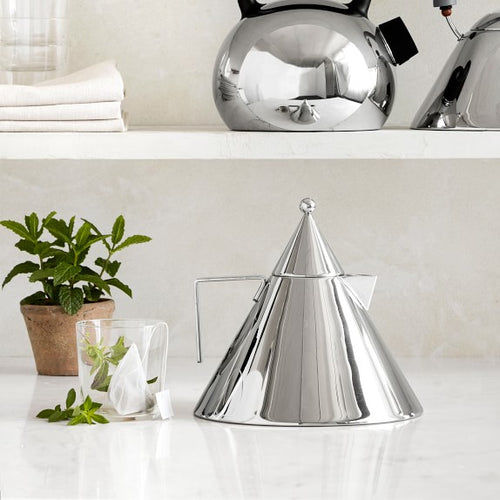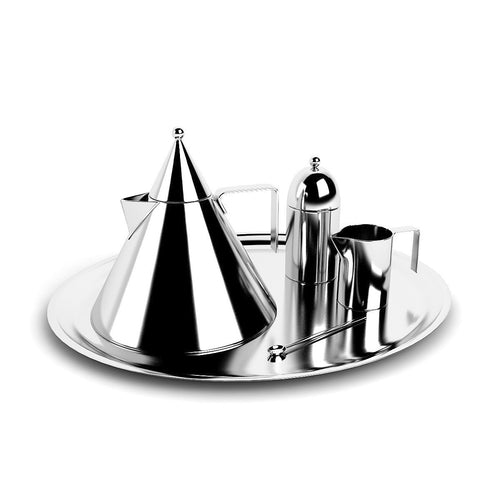 Alessi
Il Conico Water Kettle
$450.00
Manufacturer: Alessi

Designer: Aldo Rossi
Dimensions: 13 cm H x 22cm Diameter
Materials: Stainless Steel. Magnetic steel bottom suitable for induction cooking.
Why is it Special?
Il Conico is a kettle in stainless steel 18/10, designed by Aldo Rossi and produced by Alessi immediately after La Conica, the coffee maker of the same designer with the same style. The analogy between the kettle's shape and its name is not hard to observe: the cones, a constant presence in many of Rossi's architectural designs, have been finally transformed into real objects that can be touched and used, imposing them as icons, inevitable in every kitchen of design.

Born in Milan (1931-1997), Rossi is considered by many to be the greatest Italian architect of the second half of the 20th century. His life as an architect started with Gardella and Zanuso. An author of abstraction, reduction and brevitas, his severe language of primary shapes, geometrical patterns and silent evocation created some of the most intensely poetic works of architecture and design in his age.