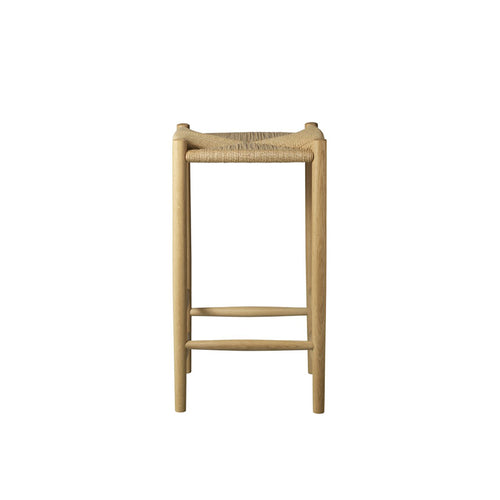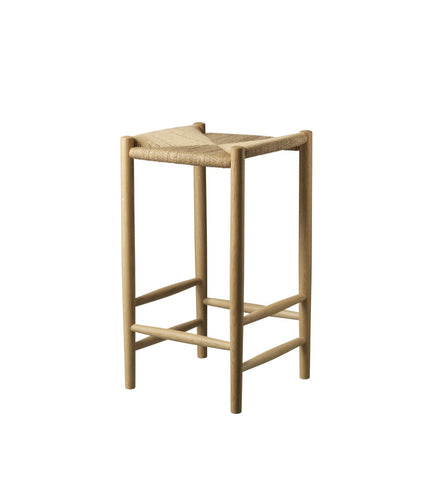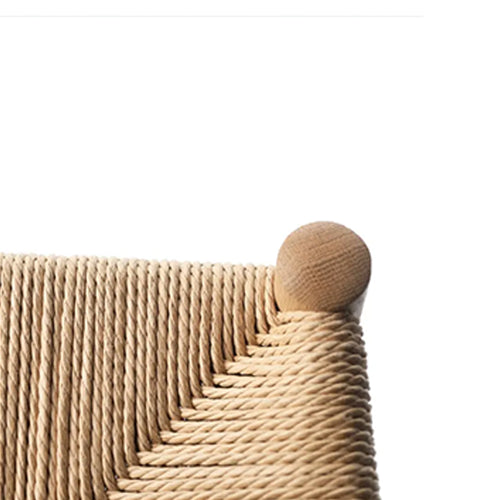 FDB Moebler
J164 counter stool, oak/nature. 67cm.
$645.00
Country of Origin: Denmark

Designer: Jørgen Bækmark 

Manufacturer: FDB
Dimensions: 67 x 37 x 37 
Materials: Solid Oak, Wicker Weave 
Why is it Special?
The J164C counter stool by FDB Møbler is a graceful, classic seating option for a high table or kitchen island. The counter stool is crafted from solid oak, and its square-shaped seat is adorned by a paper wicker weave with a beautiful, vivid texture. Designed by Jørgen Bækmark in the 1960s, the J164 bar and counter stools were relaunched in 2019 to celebrate Bækmark's 90th birthday. Their timeless elegance looks fresh and relevant also in contemporary interiors.
Jørgen Bækmark (b. 1929) is responsible for several pieces of iconic Danish furniture. From 1958 and nine years onwards, he headed FDB Møbler's design studio where he helped make design-led furniture affordable for everyone. Based on the tradition of Danish design, his furniture is distinguished by a beautiful, calm style and sound craftsmanship with an eye for detail. His furniture exudes unique harmony, exemplified by his classic dining chairs J80 and J81. Perhaps most importantly, Jørgen Bækmark has always endeavoured to make furniture that is comfortable to sit in, and he is still designing furniture for FDB with this in mind today.