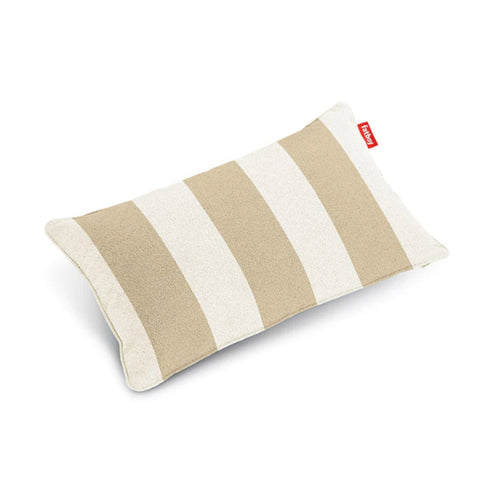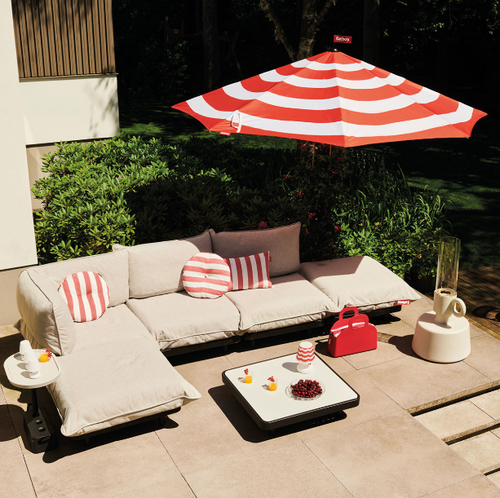 Fatboy
King Pillow, Sandy Beige Stripe
$57.00
Regular price
$67.00
Manufacturer: FatBoy
Dimensions:  26" x 15.7" / 66 x 40cm
Materials: 100% Olefin fabric
Why is it Special? 

Indoor & outdoor use
100% Olefin fabric
Fill with Dacron
Easy to clean, UV-resistant
Water-resistant, stain-resistant

*Treat like any other garden cushion and store it indoors in rainy weather. Use a wet cloth to gently cleanse the area by patting it.


For more than twenty years, FatBoy has been showing the world that things can be done differently. Life's already full enough of things that have to be done, or that are supposed to be done. Forget the rules! As soon as you let go of the way things are, you can see all of the possibilities. The world is your oyster! A world where everyone is welcome. Where you choose your own path and where imagination rules. 

At Fatboy, they create their own versions of old favourites for your home and garden. They translate the essence into iconic designs with a twist – and full of ingenuity. With every detail, they look for the fun in functionality. From the label on Edison the Petit to the buttons on the back of The BonBaron, everything has a function. And that takes months of designing, testing, and improving. They do this with their own design team and designers with the same vision as theirs. Together, they work on new classics of the highest quality – all with the purpose to let people enjoy them for years and years to come.