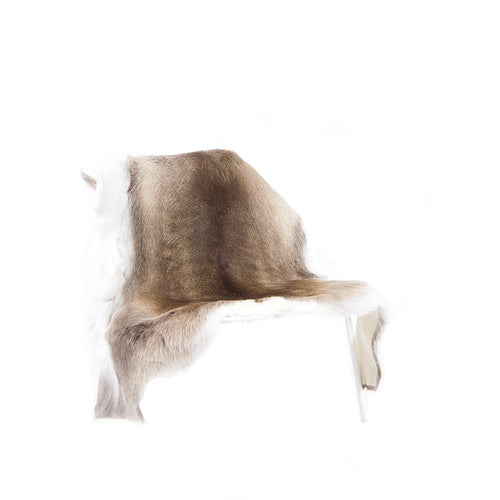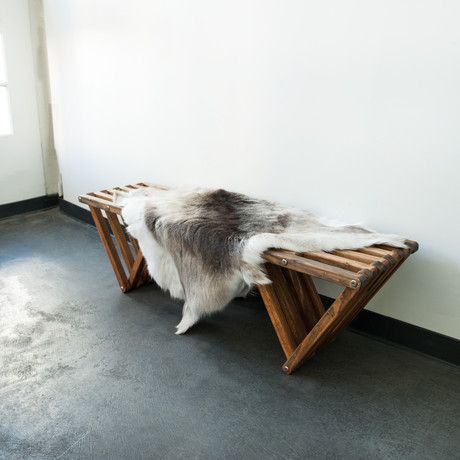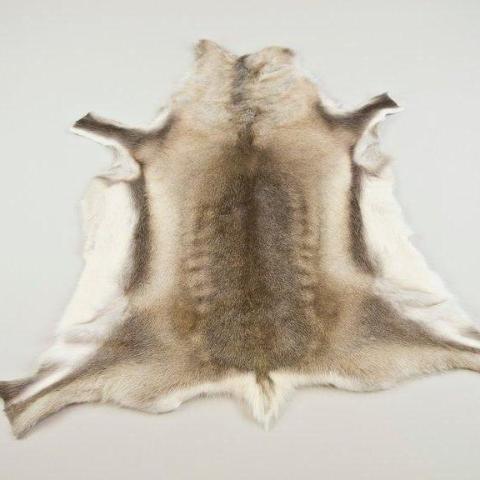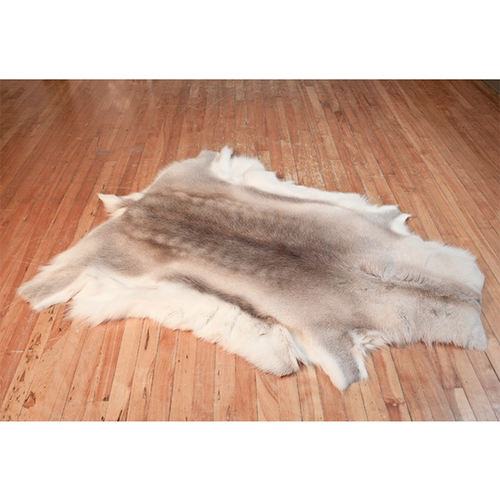 Country of Origin: Sweden
Material: Reindeer
Dimensions: 40-45" x 38-42"
Why is it Special?
These reindeer hides are hand-selected for their symmetry and patterning. These light hides have a predominately creamy white base color with secondary coloration in tones from grey and taupe through to caramel brown. Note that photos are for representation only - the hide you receive may differ slightly in coloration.
Our reindeer hides are sourced from the sustainable herds of the indigenous Lappish and Sami tribes of Finland and Sweden. Farmed for their milk and meat, their hides are a bi-product used for clothing and to keep warm in the winter.
Their soft, silky hides make excellent throws, wall hangings and rugs.
Note: A reindeer's hair is not as robust as that of the Icelandic sheep. They should not be used in high traffic areas or outdoors as this will cause them to shed hair over time.
All of the hides and pelts are bio-degradable.