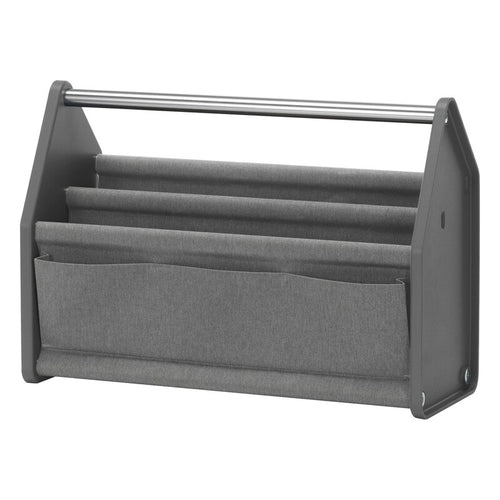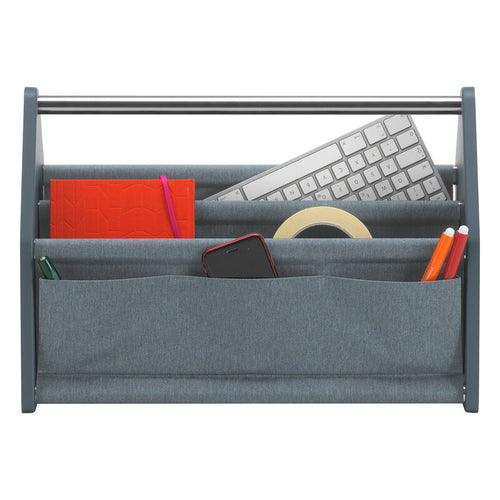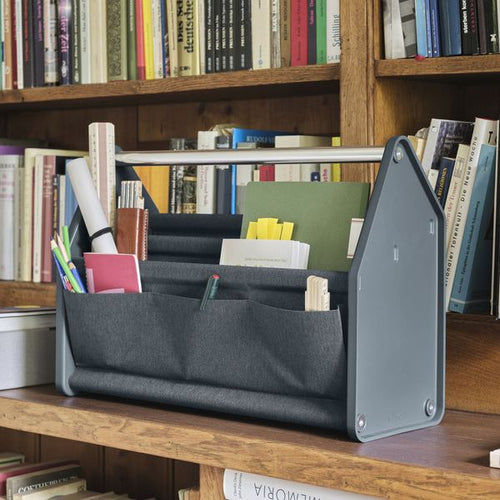 Vitra
Lockerbox, Dark Grey RE
$347.20
Regular price
$434.00
Country of Origin: Birsfelden, Switzerland

Designer: Konstantin Grcic

Manufacturer: Vitra
Dimensions: 18 1/4 " W x 13" H x 7" D
Materials: 
Side panels: 
recycled polypropylene, 100% recyclable, Tubes: 
aluminium, Fabric: 
100% polyester.
Why is it Special?

Flexible work methods have been transforming our offices for several years now. Work is no longer confined to an assigned desk, but occurs in changing locations – according to whether the task requires productive exchanges with colleagues or quiet concentration. It is therefore practical for employees to always have their personal utensils with them. Konstantin Grcic teamed up with Vitra to develop a portable caddy that can hold everything required for work tasks – laptop, keyboard, papers, pens, cables, hard drives, headphones etc. – and is easily stored away at the end of the day. 
Locker Box has a simple sturdy construction. Two side panels made of recycled plastic are joined together using aluminium tubes. The top tube serves as the handle. A structure of textile panels with welded seams is suspended on the remaining five tubes to form compartments.

Locker Box is light and easy to handle, and provides a useful tool for agile work routines in the workplace, as well as in the home office. It comes in a choice of colours and can be quickly dismantled if required. Name tags for personalisation are offered in various hues.