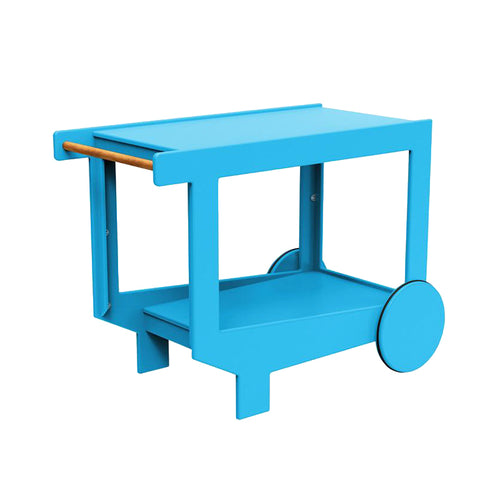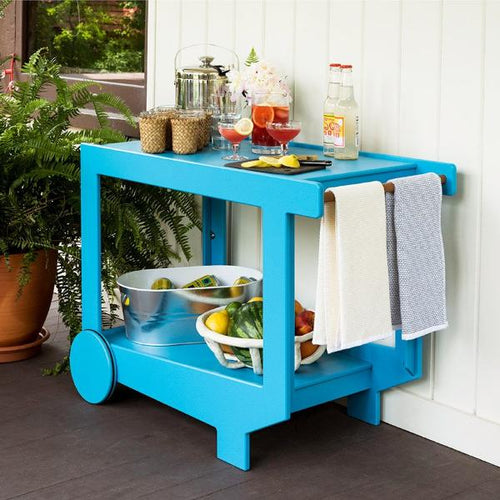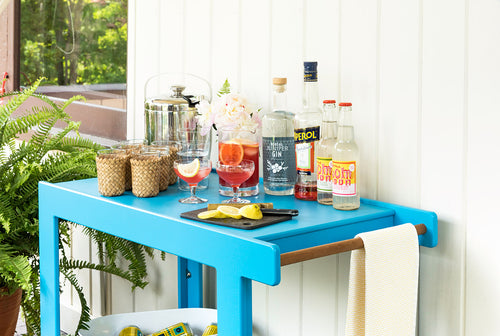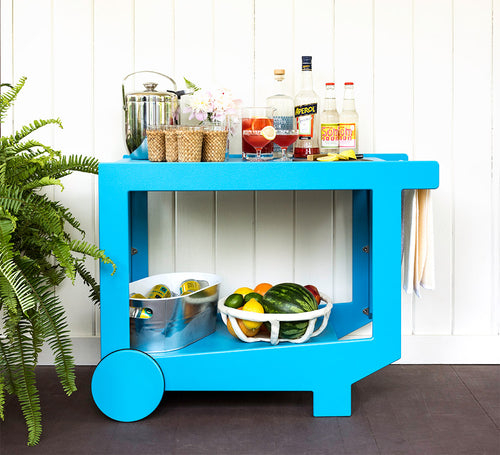 Manufacturer: Loll Designs
Country of origin: Made in the USA
Dimensions: Width: 19.75" (50.165cm) x Length: 35.5" (90.17cm) x Height: 27" (68.58cm)
Materials: 100% recycled high-density polyethylene (HDPE) primarily from milk jugs
Why is it Special?
We love Loll Designs because it's eco-friendly, well designed, and 100% weatherproof. Maintenance free and backed by a 5-year warranty. 
The Lollygagger Outdoor Bar Cart is the perfect addition to your backyard or patio. It may not take you and your friends around the city but it will certainly carry your favorite drinks around your deck without a complaint. We designed this cart to partner well with our Lollygagger Collection but it will pair equally well with any modern outdoor furniture, and sometimes it simply likes to carry drinks alone. We added a thermally modified wood handle to add some character. The large wheels have a non-marking neoprene gasket to help create a smooth roll. Please Bar Cart responsibly.
Based in Duluth, MN, Loll Designs is a designer/manufacturer of durable, all-weather, outdoor furniture and accessories made with recycled plastic – mostly from single­ use milk jugs. Using thoughtful, original designs and unique materials, Loll creates innovative, fun and high­ quality products proudly crafted in the USA. 
* We are happy to special order any LOLL products for you! Give us a call and we can help you make a choice that's right for you!
* Because of the size and weight of this item, free shipping does not apply. Please provide your shipping address and we will get back to you with a quote as quickly as possible.