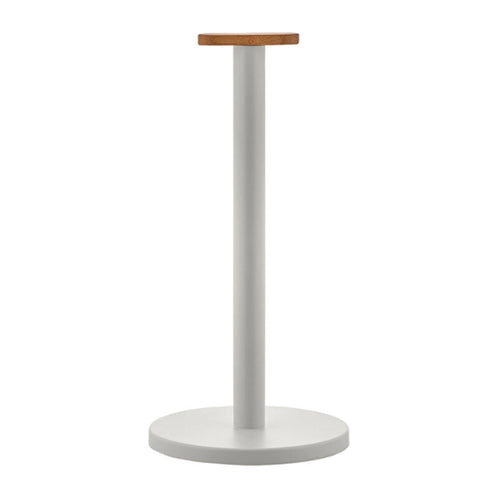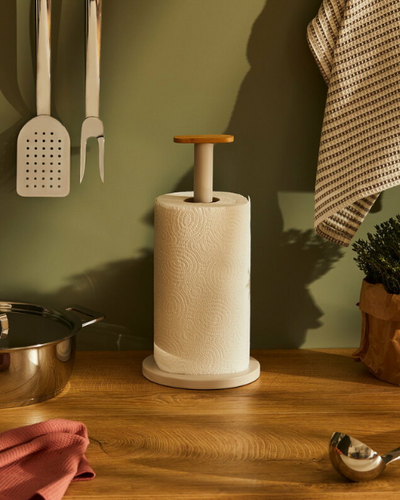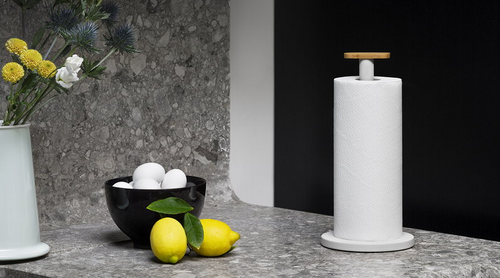 Alessi
Mattina Kitchen Roll Holder, Light Grey
$75.00

Country of Origin: Birsfelden, Switzerland
Designer: Studio BIG GAME & Alessi

Manufacturer: Alessi
Dimensions: Height 33 cm, Diameter 16 cm

Materials: Epoxy resin coloured steel, bamboo wood
Why is it Special?
Alessi's Mattina kitchen roll holder is a fresh and versatile addition to kitchen decor. The kitchen roll holder was created by the Swiss design studio BIG-GAME with a mission to fill everyday routines with indulgence. The sleek and stylish kitchen roll holder is made of steel and finished with an oval-shaped bamboo knob.


The Suisse Grégoire Jeanmonod, the Belgian Elric Petiti and the French Augustin Scott Martinville founded the product and interior design studio BIG-GAME in 2004. The studio is located in Lausanne Switzerland. 
The studio  describes its style as simple, smart and functional. They have worked together with internationally known clients as Alessi, Hay and Globe-Trotter and their work is visible in many big museums. BIG-GAME has won the Swiss Federal Design Award in 2006 and 2012.