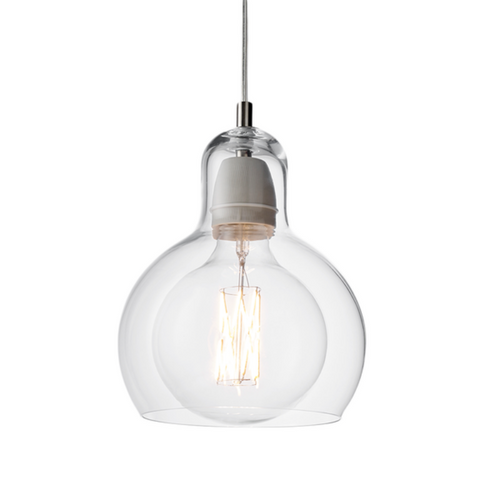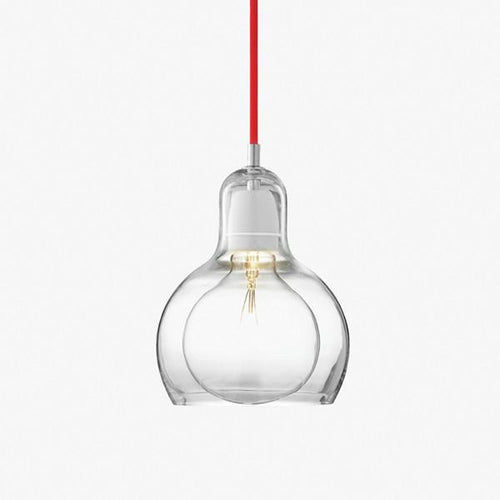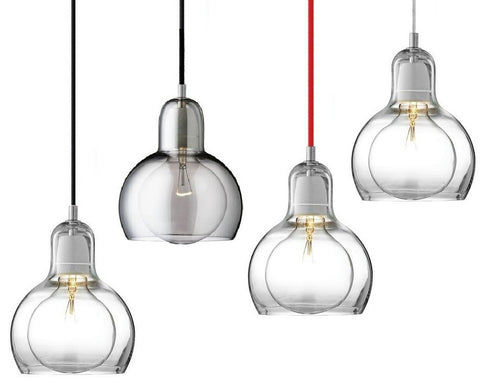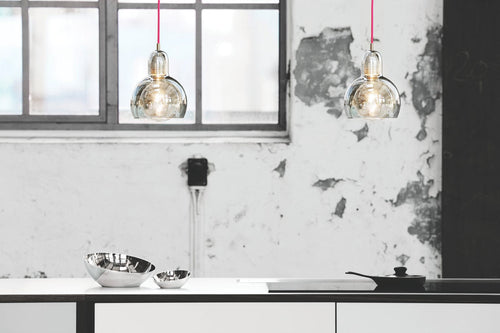 Manufacturer: AndTradition
Designer: Sophie Refer

Dimensions: Height: 23cm x Diameter: 18cm. Cable length: 2.5 metres.

Material: Clear mouth blown glass with clear PVC or fabric cord, both with porcelain lamp holder and ceiling cap.
Why is it Special?

Sofie Refer took minimalism to the max with the Mega Bulb SR2 Lamp. The Mega Bulb Pendant was winner of the Good Design Award, 2001 Chicago Athenaeum, BULB is almost entirely transparent, from its lampshade of clear blow glass, down to the bulb and wire casings. It has proven to be a solid and lasting design, year after year.
1 x max 100W ES/E27 screw cap bulb. UL Listed. Bulb not included.