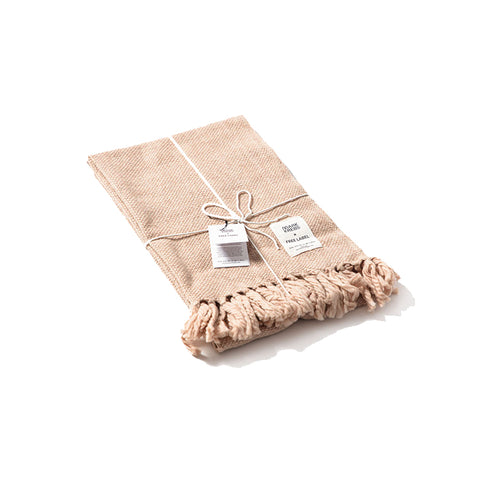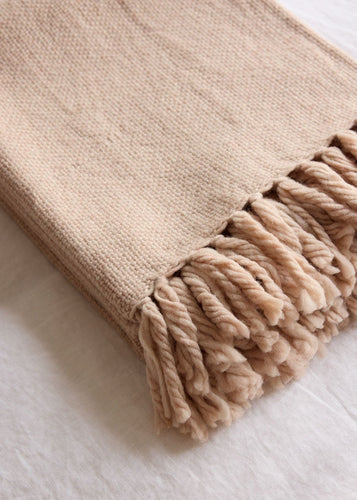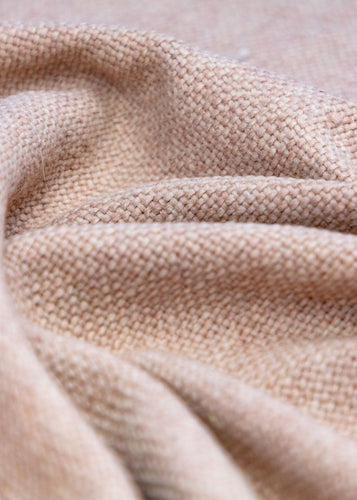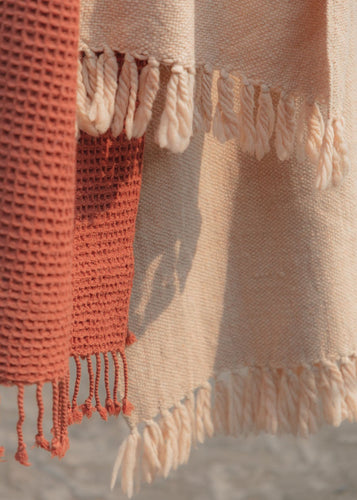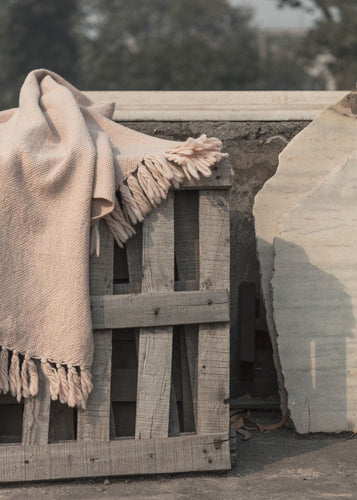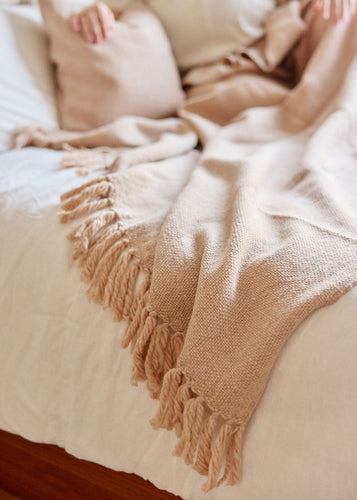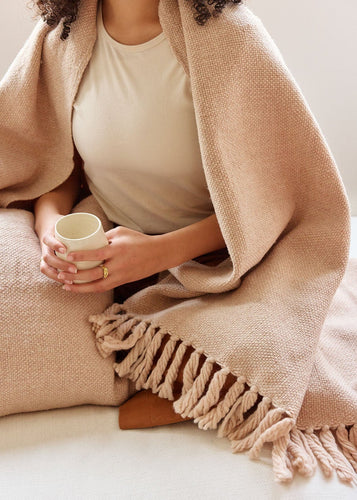 mark krebs
MK x Free Label Chunky Throw, 51" x 78"
$120.00
Manufacturer: Mark Krebs (Toronto)
Desginer: Hand-Woven in Northern India
Materials: Made with 100% Bikaner Wool
Dimensions: 51" x 78"
Why is it Special?
Mark Krebs Inc. is a Toronto-based company that collaborates with producers and craftspeople around the world to bring animated, everyday objects into our homes, at a sensible price.

Introducing the Mark Krebs x Free label collaboration. Timeless heirloom pieces, made by hand in India. The MKxFL collaboration collection was made in small batches. 

Hand woven on a traditional handloom in Punjab, India by a network of artisans.  Unique and delicate chunky weave that gives texture to the rich Seashell colour. Ultra soft and plush wool Dramatic tassels. Extra large and oversized for ultimate coziness.

100% Bikaner Wool. Sheered, dyed and handloomed in Punjab, India. This wool is soft, not scratchy and oh so plush. High quality wool can last for generations upon generations; an heirloom to pay respect to the animals and humans that contributed to this special piece.  Wool is a natural, biodegradable fibre. As such, you can expect some pilling with use.  Wool is naturally antibacterial.