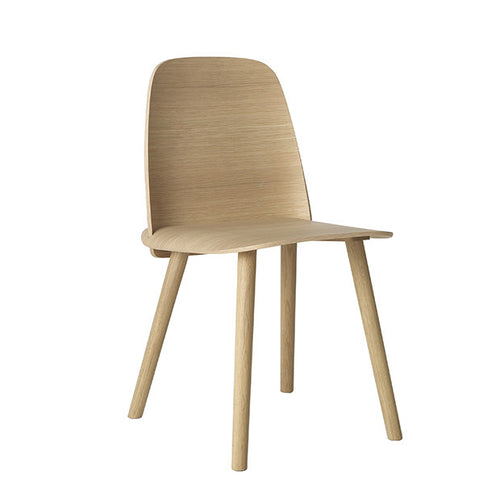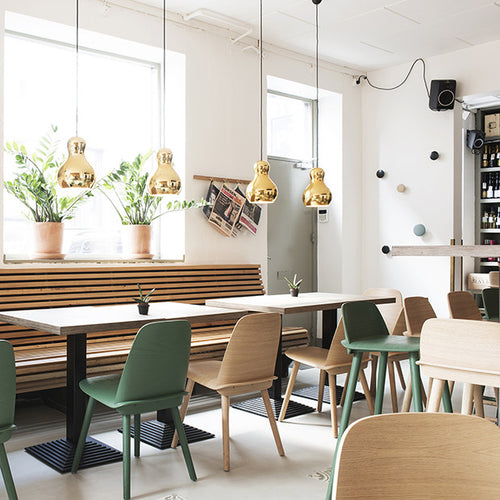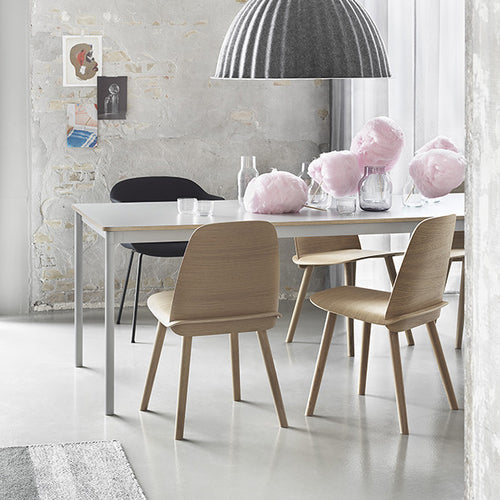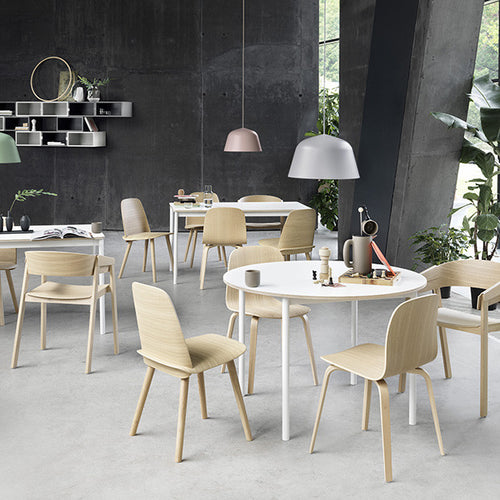 Muuto
Nerd Chair, Natural Oak
$518.00
Country of Origin: Denmark
Designer: David Geckeler
Manufacturer: Muuto
Dimensions: H 79.9 cm, W 45 cm, D 50 cm, Seat height: 46 cm
Materials: Lacquered ash or oak wood, felt pads. Wood is PU lacquered.
Why is it Special?
The NERD chair is a modern Nordic take on the iconic all-wood chair that effortlessly reflects its classic Scandinavian design heritage. The seamless integration of the NERD's back and seat is a unique feature providing both enhanced comfort and an inviting personal look. Crafted with the highest quality materials, the NERD chair provided the winning design for the Muuto Talent Awards 2010.
Available to special order in a variety of colors!
* Because of the size and weight of this item, free shipping does not apply. Please provide your shipping address and we will get back to you with a quote as quickly as possible.