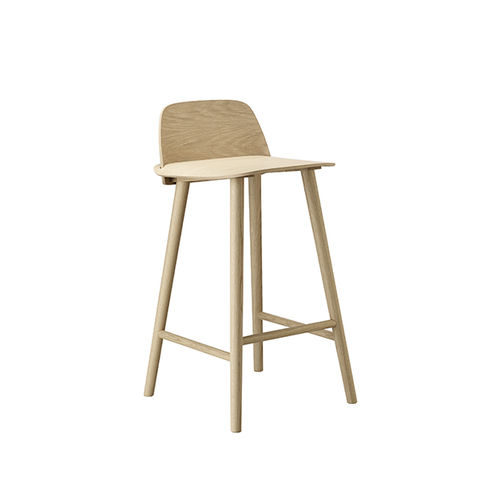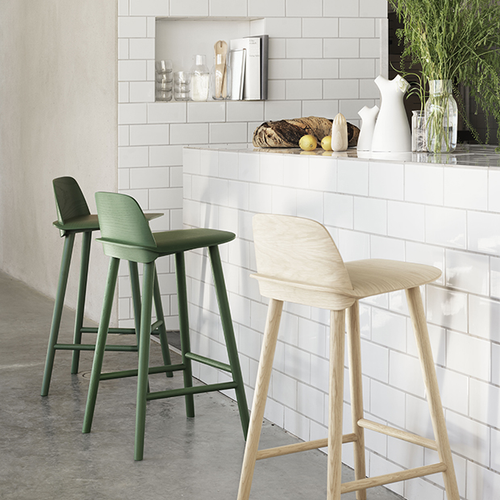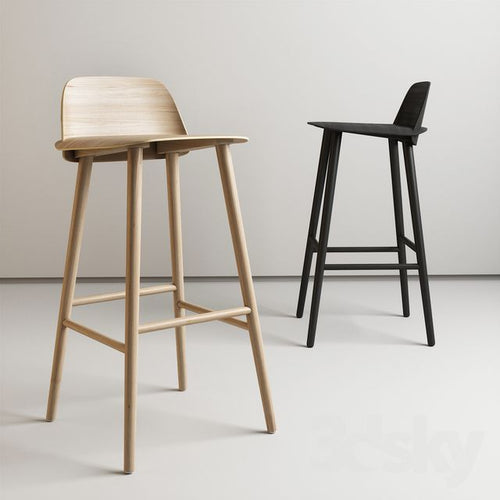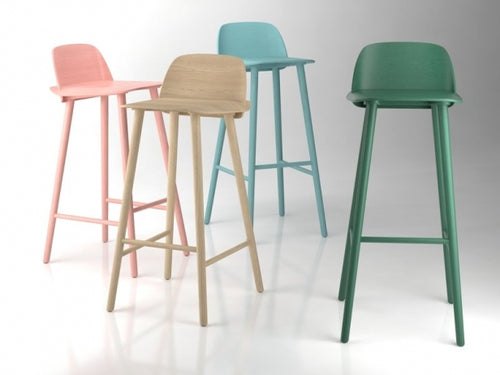 Muuto
Nerd Stool, Natural Oak 65 cm
$809.00
Country of Origin: Denmark
Designer: David Geckeler
Manufacturer: Muuto
Dimensions: Low: H 79 cm, W 40 cm, D 42 cm, seat height 65 cm. 
High: H 89 cm, W 45 cm, D 46 cm, seat height 75 cm
Materials: lacquered ash wood
Why is it Special?
David Geckeler on the Design: "The Danish simplicity and the iconic expression is combined with a classic perception of a solid barstool. The shape of Nerd barstool invites the user to sit on the stool from several angles, helped by the soft, curvy plywood shell. The low backrest of the barstool gives a pleasant support and comfort."   Available in two heights: low (65cm) and high (75 cm). Available in natural oak, grey, petroleum, green, rose, red, black. Visit the Muuto website for all the options! 
* Because of the size and weight of this item, free shipping does not apply. Please provide your shipping address and we will get back to you with a quote as quickly as possible.