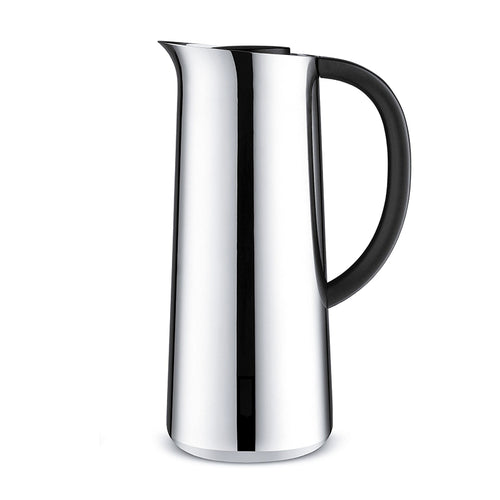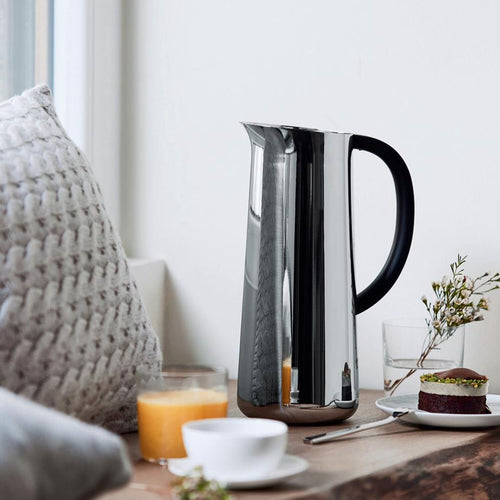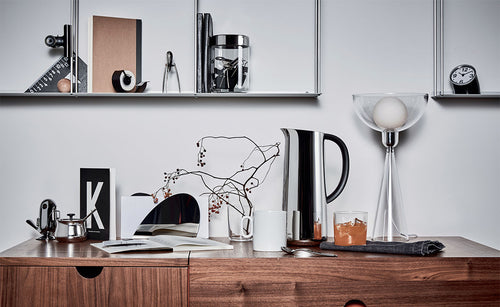 Alessi
Nomu, Thermo Insulated Jug
$260.00
Country of Origin: Italy
Designer: Naoto Fukasawa
Materials: 18/10 Stainless Steel Mirror Polished and Thermoplastic Resin
Dimensions: Height: 29 cm / 11.5 inch, Length: 17 cm / 6.8 inch, Width: 11.7 cm / 4.5 inch, Content: 1 qt 2 oz
Manufacturer: Alessi
Why is it Special?
 "Nomu", which means to drink in Japanese, is the perfect name for a collection of objects designed for serving and drinking beverages, like the Thermos "Nomu", suited to those who are always on the move. Simple lines for a practical object , perfect to carry around your favourite drink with you, during your travels, at the office or wherever you go.


Naoto Fukasawa was born in Yamanashi, Japan, in 1956 and graduated from Tama Art University in 1980. His career began at Seiko Epson, where he designed products such as wrist TVs and mini printers using micro-technology. 
He then moved to the United States and in 1989 joined the San Francisco design firm ID Two, the predecessor to IDEO. There, he worked on a number of products related to Silicon Valley's computing and electronics industry. He was also involved in the development of a design language and design concept for Apple.
Fukasawa has worked on product development for many well-known brands and companies around the world, winning numerous awards for his efforts. His affiliation with Magis produced the Déjá-vu family of home furnishings, which is distinguished by its use of D-shaped aluminum extrusions. "This one distinctive extrusion enabled us to create a whole family of products," says Fukasawa.
In 2007 the Déjá-vu chair won Magis the Interior Innovation Award (Best Item), IMM, Cologne and in 2008 it was nominated for the Designpreis der Bundesrepublik in Germany.