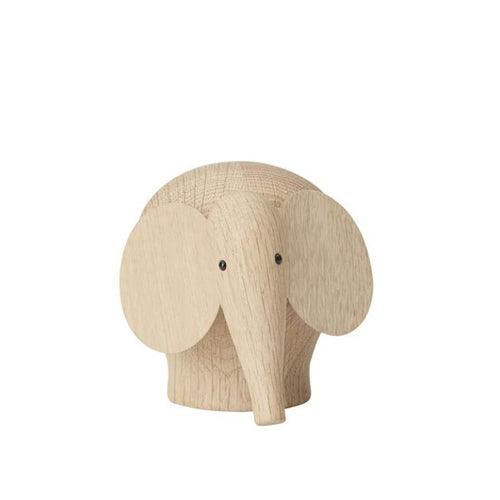 woud
Nunu Elephant, small solid oak
$220.50
Regular price
$245.00
Country of Origin: Denmark

Designer: Steffen Juul
Manufacturer: Woud
Materials: Oak
Dimensions: 100mm H, 108mm W, 140mm L
Why is it Special?
Nunu captures the nature of elephants in a simple and lovable sculpture made from solid oak. With the deep black eyes, Nunu has a vivid look. The expression of the elephant can change as the head can be tilted to either side giving Nunu a charming and wondering look on its face. On its own or together with its family, Nunu will bring enjoyment to any room it enters. Nunu builds upon an old tradition among Danish architects and designers to make expressive wooden sculptures.

Designed by Steffen Juul
A graduate from the Danish Design School. Since 1996, he has been running his own studio with great attention to create interaction between the design and the user. With a drive to create timeless designs, Steffen Juul focuses on the attractiveness of a design to establish a feeling of love and joy.