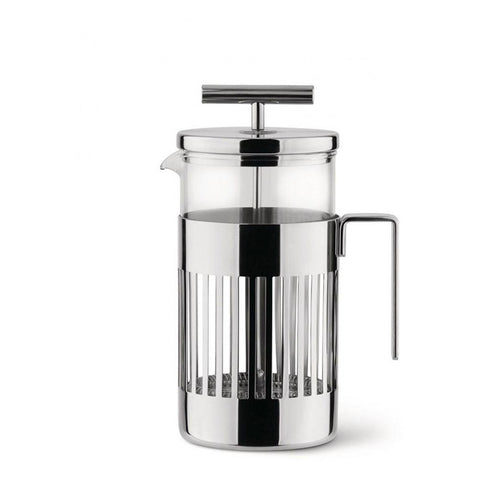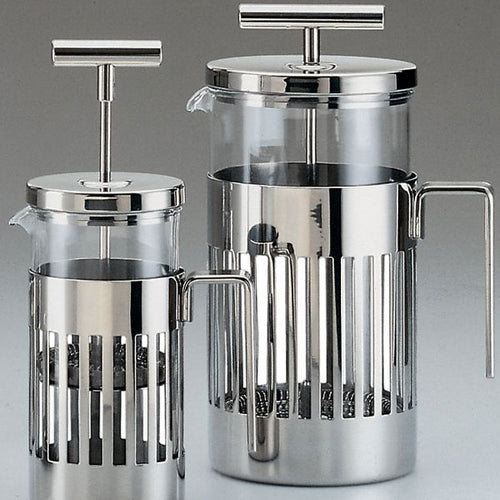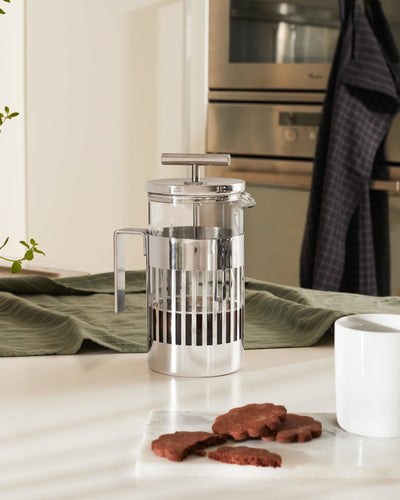 Alessi
Press Filter Coffee Maker, 8 cups
$256.00
Manufacturer: Alessi

Designer: Aldo Rossi
Dimensions: 3 cups, Height: 22.2 cm / 8.8 inch, Diameter: 9.8 cm / 3.8 inch
Materials: 18/10 stainless steel and heat resistant glass
Why is it Special?
For preparing filter coffee (eight cups). With this method, boiling water is poured directly onto the coffee (finely or coarsely ground), and a filter is used to strain out the coffee grounds. With its characteristics, this is excellent for making teas and infusions as well.


Aldo Rossi was an Italian architect and designer who accomplished the unusual feat of achieving international recognition in four distinct areas: theory, drawing, architecture and product design. He was the first italian to receive the Pritzker Prize for architecture. In 1984 designed products for Alessi, and in 1987 for Unifor (now part of Molteni Furniture). His well known espresso maker La Conica, designed for Alessi came out in 1984.
His life as an architect started with Gardella and Zanuso. An author of abstraction, reduction and brevitas, his severe language of primary shapes, geometrical patterns and silent evocation created some of the most intensely poetic works of architecture and design in his age.