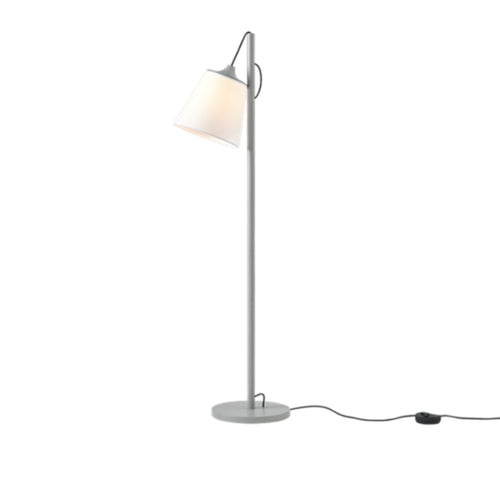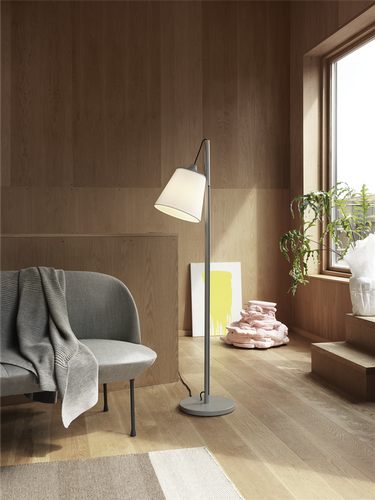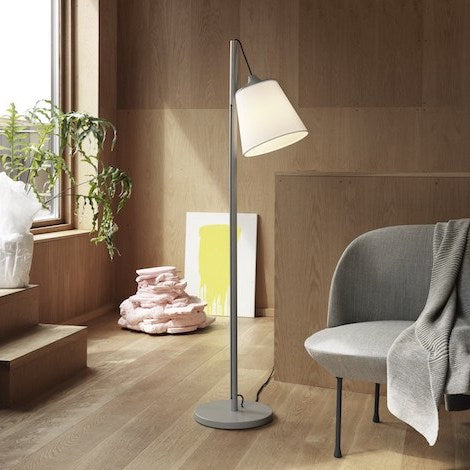 Muuto
Pull Floor Lamp, Grey
$899.00
Country of Origin: Denmark
Designer: Whatswhat Studio
Manufacturer: Muuto
Material: Natural Oak Wood with Plast Composite.
Dimensions: 59.1" H x 12.5" Diameter Base, Cord Length 78.7"
Why is it Special?
Taking cues from Scandinavian design with a playful approach, the Pull Floor Lamp combines the warmth of oak with an adjustable shade, allowing for its direction of light to be altered according to your given spatial needs.

Whatswhat is a Stockholm-based studio, consisting of John Astbury, Bengt Brummer, and Karin Wallenbeck. Established in 2010, they have already shown their work in New York, London, Tokyo, Paris, and Stockholm, receiving international recognition for their work, winning the Muuto Talent Award in 2010, and an Elle Interior Award in 2012.