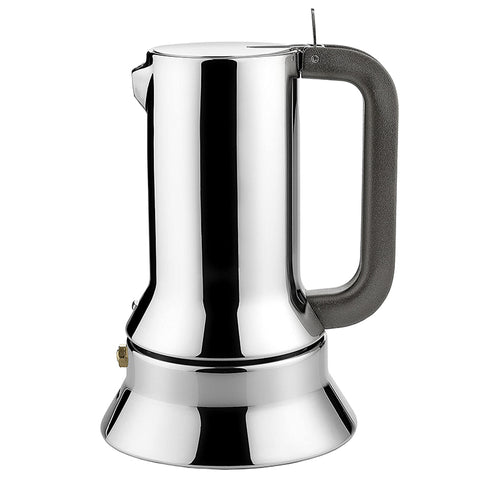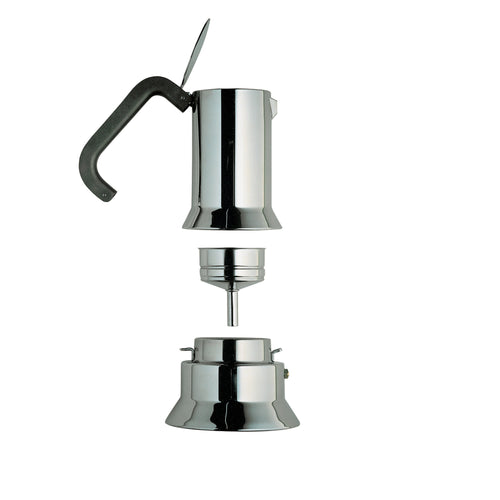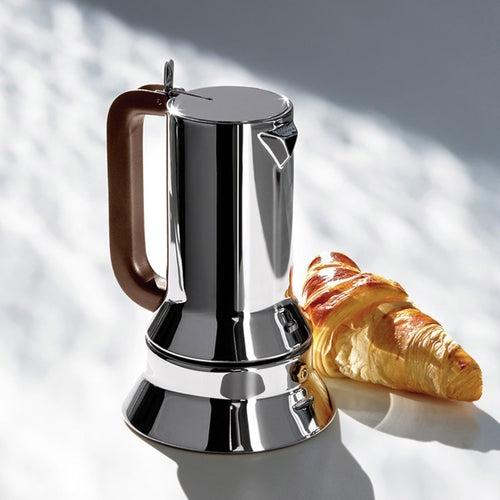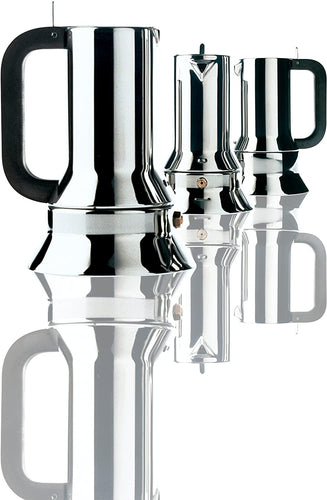 Alessi
Richard Sapper - Alessi Espresso Coffee Maker, 6 cup
$286.00
Manufacturer: Alessi
Designer: Richard Sapper
Dimensions: 8″ x 5″
Materials: Stainless Steel
Why is it Special?
Founded in 1921 as a "Workshop for the processing of brass and nickel silver sheet metal, with foundry", Alessi has always stood out for the high quality of its products. In almost a century of history, the company has gradually evolved to become one of the leading factories of Italian design, capable of applying its expertise and excellence in design management to many different product types.
Six-cup espresso coffee maker, in 18/10 stainless steel with cast iron handle. The 9090 isn't just the first espresso coffee maker in Alessi's history: it was also Alessi's first object for the kitchen after the 1930s, the first of Alessi's many Compasso d'Oro awards (1979), Alessi's first object to be inducted into the Permanent Design Collection at the New York MOMA, and of course it's the best-loved Alessi coffee maker bar none, as well as Alessi's first "amphibious object", i.e. it is for kitchen use, but with its high design quality it can also be brought directly to the table.

"I wanted to give this machinery the features that others do not have." With these words Richard Sapper described the idea from which he started to draw 9090 espresso coffee maker. It is therefore not a banal coffee pot but a real "steam machine" as the author also states. Made of stainless steel 18/10, 9090 is original not only for its special truncated cone shape but also for some functional innovations such as the enlarged base that allows to maximize heat, the anti-drip spout and the lever lock that allow one to open the coffee pot with a simple gesture of the hand.