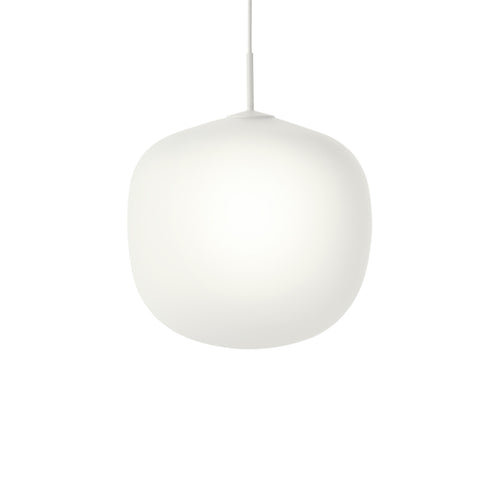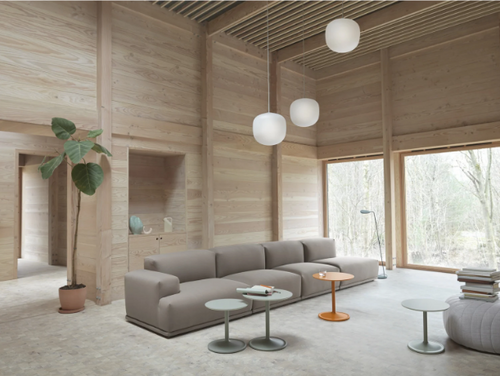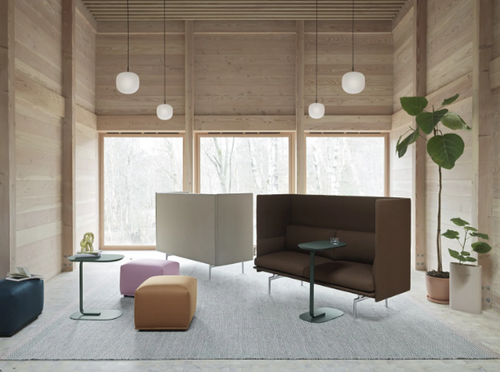 Muuto
Rime Pendant Light, White, Medium 17.7"
$823.00
Country of Origin: Denmark
Designer: TAF Studio
Manufacturer: Muuto
Material: Etched Glass
Dimensions: L 17.7" H 21.9" W 17.7" Cord Length 118.1"

Why is it Special?

The Rime Pendant Lamp brings an elegant perspective to the glass pendant lamp through its semi-transparent glass that has been sandblasted for a refined expression. The design features a characteristic form, inspired by the shape of acorns, complemented by its powder-coated top-part, pendant tube and cord in a matching color for a subtle touch. The design is available in four colors across four sizes, allowing you to use the design on its own or in linear formations or playful clusters for a modern chandelier.

TAF Studio is a Stockholm-based design and architecture practice, founded by Gabriella Lenke and Mattias Ståhlbom, working to breathe new life into domestic products through refined design.
* Because of the size and weight of this item, free shipping does not apply. Please provide your shipping address and we will get back to you with a quote as quickly as possible.