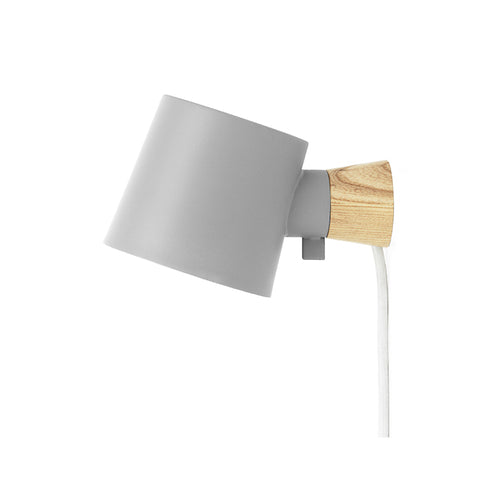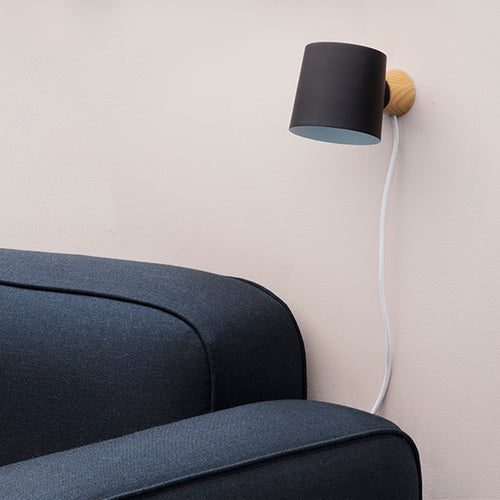 Manufacturer: Normann Copenhagen
Designer: Marianne Andersen
Dimensions:  H: 9,7 x L: 17 x Ø: 10 cm
Materials: Powder Coated Metal, Ash Wood
Why is it Special?
Rise is the uncomplicated and versatile wall lamp you have always been looking for. Strict lines are gently softened by stumpy sections, creating an attractive blend of a minimalistic design and a friendly appearance. With Rise, designer Marianne Andersen has created a wall lamp that is appealing in all its simplicity.
The wooden base in ash forms a beautiful contrast to the raw, industrial shade. A turning joint makes it possible to rotate the shade and thus change between direct and indirect lighting, making it perfect as both a reading lamp and as mood lighting. With its minimalistic design and choice of materials, the Rise wall lamp integrates easily into any interior design.
Rise is available in three neutral shades, white, black, grey, as well as elegant petroleum green and lively yellow.