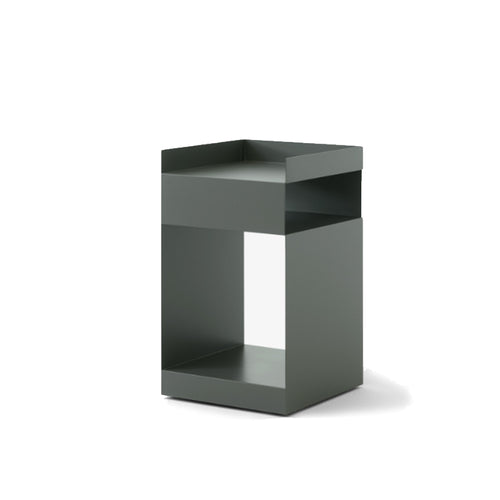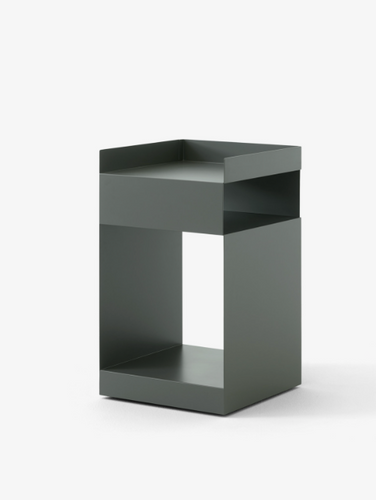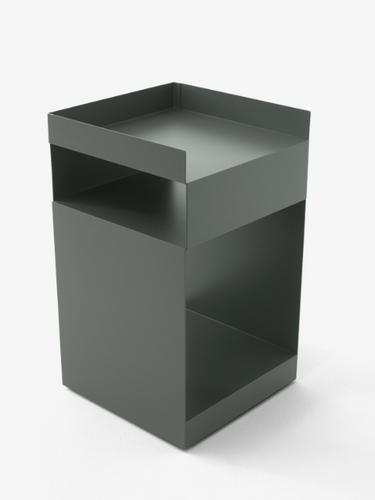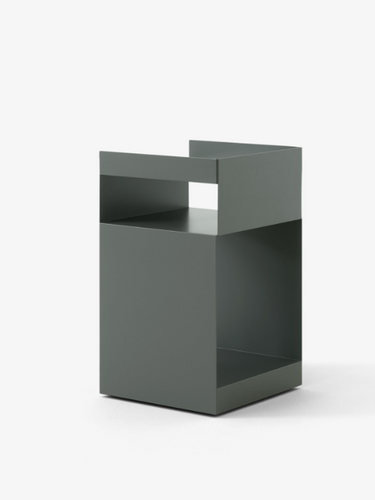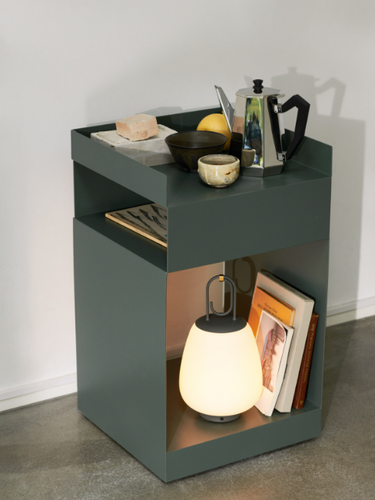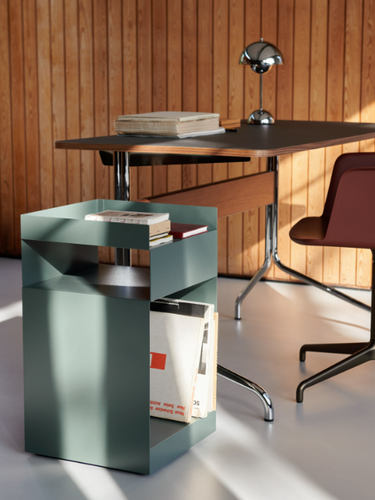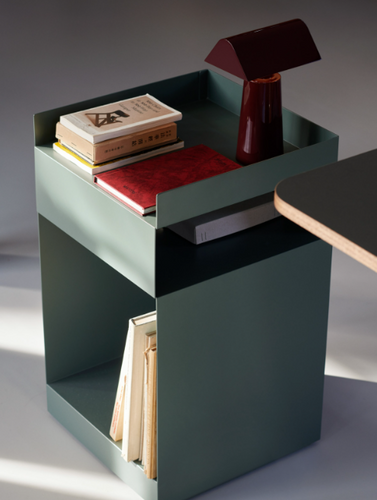 &Tradition
Rotate SC73, Hunter
Contact us for pricing
Country of Origin: Denmark

Designer:  Space Copenhagen

Manufacturer: &Tradition
Dimensions: H: 59cm/23.23in W: 35cm/13.78in D: 35cm/13.78in

Materials: Steel. The Rotate trolley is made out of one piece of sheet metal, which is cut into two pieces and bent afterward. Finally, the two pieces are welded together and powder coated.
Why is it Special?

Rotate's unassuming appearance belies its highly functional design. Created to fulfil a wide variety of purposes – from an office trolley, to a bedside table or bathroom storage unit – this asymmetrical piece can be inserted into any space. To ensure maximum adaptability, it sits on discreet wheels to facilitate quick and simple manoeuvrability from one location to the next.

Established in 2005 by Signe Bindslev Henriksen and Peter Bundgaard Rützou, Space Copenhagen is a design studio working across multiple disciplines from furniture, lighting and refined objects, to art installations, art direction and interior design for private homes, hotels and restaurants all over the world.

The ambition is to forge new paths by balancing opposites: classic and modern, industrial and organic, sculptural and minimal, light and shade. The studio's intuitive approach embodies designs that are distinctively shaped by the given circumstances, functional needs, and a fundamental interest in human behavior. It is a sense of and belief in slow aesthetic that centers quality and longevity.