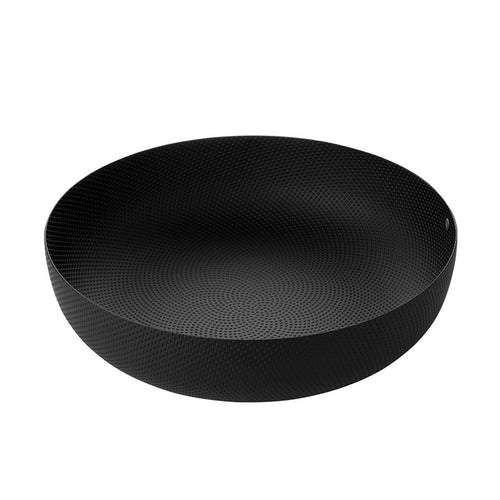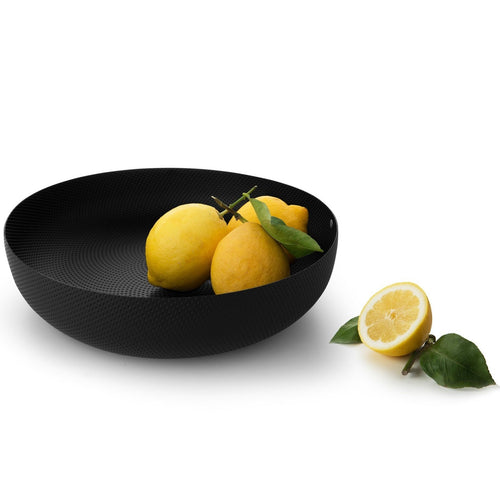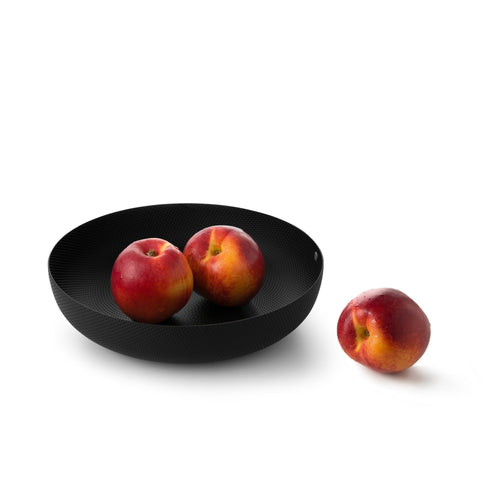 Alessi
Round Basket, Black texture
$110.00
Manufacturer: Alessi

Designer: Jasper Morrison
Dimensions: Diameter 9.5" x H 2 1/4"
Materials: 18/10 Stainless Steel, Epoxy Resin
Why is it Special?
Round basket in steel coloured with epoxy resin, black with relief decoration.
Granulation is a specific finish applied to the metal surface, which reinterprets an ancient goldsmithing technique with an industrial twist. The arrangement of the granules follows a geometric order generated by the Fibonacci sequence, named after the Italian mathematician who identified the numerical code behind the Golden Ratio, one of the main principles that governs shapes in nature.