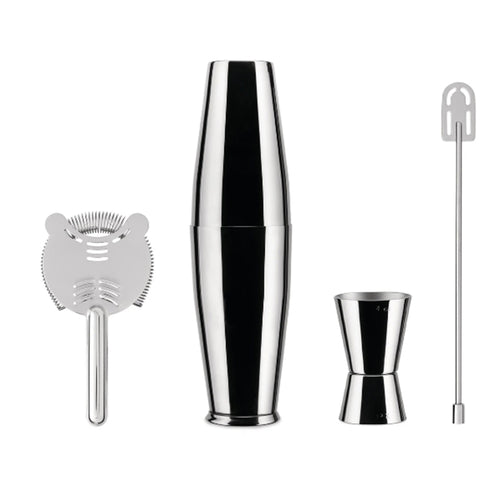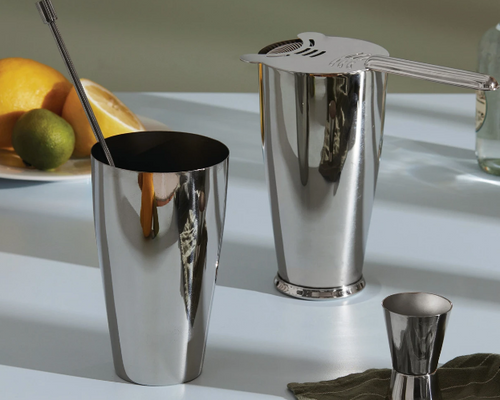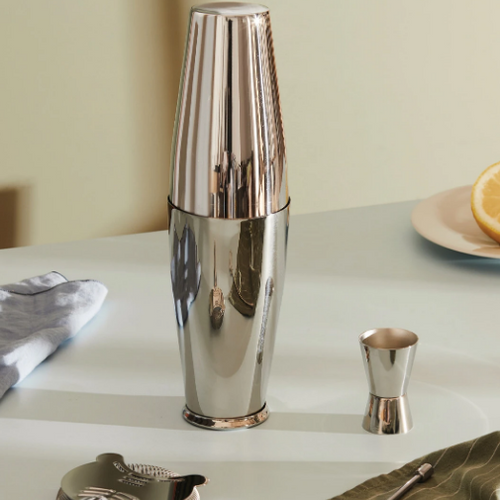 Alessi
Set Shaker "Lunar Eclipse"
$410.00
Manufacturer: Alessi

Designer:  Ettore Sottsass
Materials: 18/10 Stainless steel and glass

Why is it Special?
Made in stainless steel, Lunar Eclipse is the mixing kit inspired to the lunar universe. Objects with refined shiny finishes that spread a bright silvery glare. It includes an American shaker, a cocktail measure, bar strainer and stirrer.

Born in Innsbruck in 1917, Sottsass is known the world over as one of the initiators of the revolution in architecture and design which led away from the rigid functionalism of the years prior to and following the Second World War. A great and influential Maestro of Italian design, the energy of his language and the vitality of his colour and line contrast sharply with any intellectualism and rigidity. He dies in December 2007.

Set includes:
5050 I American or "Boston" shaker, design Ettore Sottsass L 865 Cocktail measure, design Carlo Mazzeri, Anselmo Vitale 5053 Bar strainer, design Ettore Sottsass 5054 Stirrer, design Ettore Sottsass